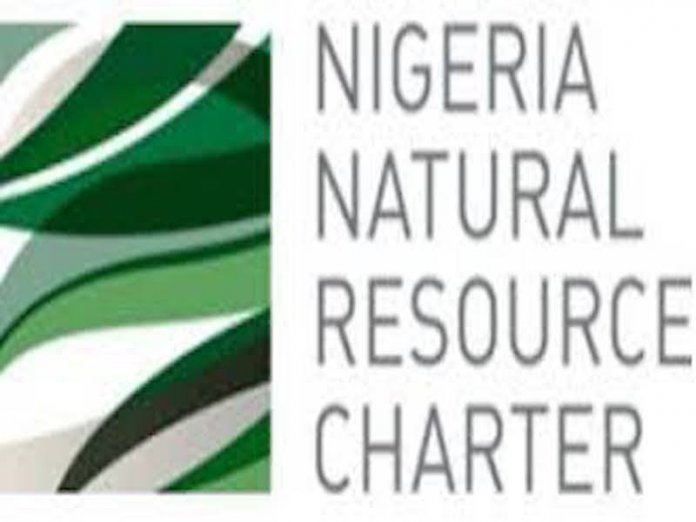 Chineme Okafor in Abuja
The Nigeria Natural Resource Charter (NNRC) has warned that Nigeria could slip into another economic recession if the prices of crude oil go on another free-fall, predicating its prognosis on the depletion of the country's Excess Crude Account (ECA) which now has just a balance of about $183 million.
According to the NNRC, which is the Nigerian version of a global initiative designed to help governments and societies effectively harness the opportunities created by their natural resources, Nigeria currently appears not to have a buffer or stabilisation fund to help her through the rainy days if oil prices suddenly drop.
The balance in the ECA as at March 27, 2019 was about $183 million.
The ECA is a special account established to warehouse excess revenues from the prevailing crude oil prices at the international market, and oil monies gotten above the approved crude oil benchmark price in Nigeria's annual budget are saved in the account which has the three tiers of government and the Federal Executive Council (FEC) as its withdrawal approval authorities.
Speaking at the official launch of Extractive 360.com – an online news media focused on reporting Nigeria's extractive industries — in Abuja, Thursday, the Programme Coordinator for NNRC, Tengi George-Ikoli, explained that there was the need for an urgent reform in Nigeria's oil sector.
"A little dip in oil prices is all that is required to transition us back into a recession. With savings in our Excess Crude Account of $183 million as reported by the Director, Funds in the Office of the Accountant General of the Federation, Mohammed Usman, yesterday, March 27, 2019, Nigeria has no 'rainy day' fund to stabilise her economy when; and it is 'when' and not 'if' the monsoon hits.
"Nigeria must therefore, use all her natural resources to develop other sectors of her economy such that her revenue base is independent of cyclical nature and fluctuations associated with commodities like crude oil," George-Ikoli said.
She noted that it was necessary for Nigeria to consider the situation in Venezuela which has one of the world's largest oil reserves, and push for reforms in the industry which could unlock her enormous natural gas potential.
"Let's not only have the best jollof rice in Africa, let's be the 'best', in reality. Let's drag those 187 million estimated poor Nigerian's out of poverty. Countries like the United Arab Emirates have reduced their dependence on crude oil such that its services sector is so developed, that it has become a top holiday destination where many Nigeria's are seen to visit.
"Qatar has moved from being an oil producing nation to a gas producing nation, focusing more on harnessing its huge natural gas resources to produce renewable energy and also building the world largest natural gas hub. It even left the Organisation of Petroleum Exporting Countries (OPEC)," she added.
According to her, Shell, ExxonMobil, Chevron, Total, British Petroleum (BP) and Eni have embraced alternative energy resources at Silicon Valley by backing energy-technology start-ups to signal that they are, "casting around for a new strategy outside oil".
"The biggest investor-owned oil companies are putting their money into ventures probing the edge of energy technologies. The investments will go beyond wind and solar power into projects that improve electricity grids and brew new fuels from renewable resources. They are poised for the inevitable transition. Are we?" George-Ikoli asked.
Also in her remarks, the Editor of Extractive 360.com, Juliet Alohan, explained that the web-based publication will provide factual, reliable and up-to-date reports on issues within Nigeria's extractive industries as well as related development across the world.
Alohan noted that: "Our objective is to help deepen the implementation of the transparency and accountability principles of the EITI and related frameworks being championed by other global extractive industries actors such as the Natural Resource Charter, in Nigeria, to amongst others, shape conversations that could transform the way Nigeria's oil, gas and mining sectors are managed."
The Executive Secretary of the Nigeria Extractive Industries Transparency Initiative (NEITI), Mr. Waziri Adio, who was represented by NEITI's Director of Legal, Mr. Peter Ogbobine, explained that NEITI would partner with the web-based news outfit to educate Nigerians on
the workings of the country's extractive sectors.
Adio said: "As a transparency watchdog, NEITI will always stand with any organisation, medium and platform that strive to deepen the implementation of transparency and accountability principles as championed by the EITI."