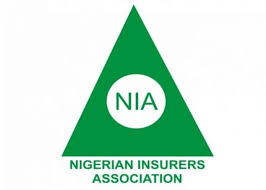 Ebere Nwoji
Insurance operators at this year's edition of their annual chief executives' forum held in Abeokuta, Ogun State, deliberated much on how to build stronger insurance institutions with enhanced performance.
At the end of the forum, the operators arrived at a conclusion that there was need to accord innovation and growth a prime place in their businesses.
The insurers, were told that to build stronger institutions, there was need for retooling and change in their business thinking.
Delivering a paper titled: 'time for a make over,' Managing Director Accenture Financial services, Tolu Leke, said at this stage of customer awareness in all businesses, insurers should realise that risk-averse culture had become a block and that historical processes, lack of knowledge about customers' desires and a shortage of skills needed for future success were limiting their ability to rising customer expectations.
She observed that insurance has perennially lagged potential and impact by failing to connect with the primal human need for safety and hope.
"There is a fatal tendency in all human activities for the means to encroach on the very ends which they are intended to serve.
"Perfection of means and confusion of goals seem, in my opinion to characterise our age caring about customers and seeking to serve them well is not a new concept," she added.
Emphasising the need for insurers to devote more attention to customer satisfaction, Leke quoted Henry Ford of Ford Motors to have said: "A business absolutely devoted to customer service will have only one worry about profits. They will be embarrassingly large.
"We see our customers as guests to a party. It's our job to make every aspect of the customer experience better."
She insisted that companies that are rated high in customer experience significantly outperform others, adding that this comes down to deeper connections with customers who are then willing to pay more, willing to buy more and willing to spend more frequently.
She observed further that customer expectations were changing due to a behavioural shift, adding that key trends and objectives showed that trust and confidence are essentially emotional factors.
"Gen D" is a large and emerging behavioural (not demographic) segment enhancing the role of digital and social channels, disruptors are challenging traditional elements of the value chain to offer greater convenience, information access, and collaboration to cater to new expectation.
Comparing the performance of the sector in terms of customer satisfaction, Leke, said customers were moving at a faster speed than the operators.
"Customers are comparing their interactions and experiences not just with other insurers, but every kind of company with which they do business. Insurers in neutral are not keeping up to their expectation."
These, according to her have remained obstacle to growth.
To overcome such challenges, Leke said, "Path to stronger innovation and enhanced performance must start with the C – Suite which according to her is homogenous."
In her analysis, the expectations of insurance customers are changing rapidly and insurers need to adapt.
She noted that new personalised experiences for customers required C- Suite to identify with an increasingly broad and diverse customer demographic. She said to get serious about innovation and growth, insurers must tune to a diverse leadership, be able to enthrone into the industry the regime of executive team with diverse backgrounds and experiences and review the composition of the board, too.
She said, "they must Look through the lens of customer experience through challenge of current processes; they must make innovation core to the enterprise; foster an innovative culture with events, processes and actions designed to attract and reinforce diverse thinking.
"Insurers, must remove the hurdles to progress by empowering the workforce to learn new skills and adapt so that people can embrace innovation and not fear it."
C