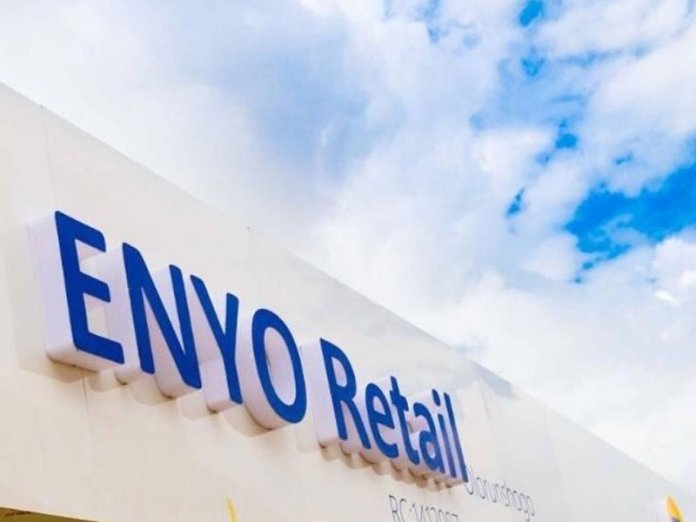 Hamid Ayodeji
A retail and supply oil and gas company, Enyo, recently launched its newest ultra-modern fuel station, at the Lekki axis of Lagos State.
The station is in line with the company's vision to increase its investments in the fuels distribution space by further expanding its retail outlets and services across the country, whilst using affordable technology to improve its business value chain.
The Chief Executive Officer, Enyo retail and supply, Abayomi Awobokun, disclosed this during the event.
Awobokun said: "The launch of our Olowo-Eko station comes at a time when we believe customers are asking for more in terms of quality of service in the distribution space and Enyo Retail is rising to this challenge.
"We are committed to being part of the positive stories being told about the Nigeria fuels distribution sector, we believe in the industry, in this country and we commend all stakeholders including the government for their efforts over the last few years to keep fuel supply levels as stable as they have been."
He also explained that Enyo Retail currently operates fuel stations in ENYO brand and colours in over 13 states including the Federal Capital Territory and is affiliated to Folawiyo Energy and other local and International partners.
He said the launch was one of a few planned for 2019, as the company seeks to continue to grow its market share in the fuel distribution space.
Awobokun added, "One of our affiliate companies, Folawiyo Terminals in Apapa is one of the biggest and most efficient storage terminals in the country, catering to the services of the industry in addition to Enyo retail.
"The efforts of the government, Folawiyo Terminals and our own efforts I believe we would be one of the most consistent when it comes to supplying customers in the nearest future. "
Speaking at the event, Oba of Lagos, Rilwan Akinolu said, "Well done to Enyo for breaking ground in the area of retail and supply, and it goes to show that Lagos is a good environment for businesses to grow.
"We hope that more businesses would be willing to make moves like this to empower the people of Lagos and to grow the economy of Nigeria."