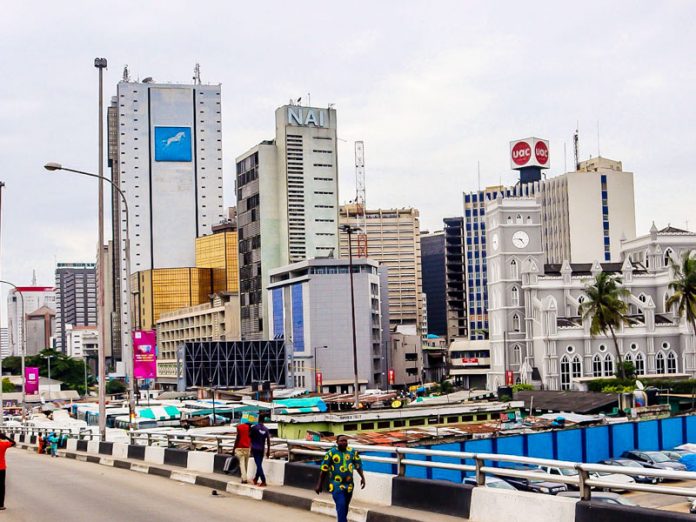 Investment One Financial Services Limited, erstwhile GTB Asset Limited, is not leaving any stones unturned to achieve its mission of helping its clients achieve their investment goals. The company, which berthed in the Nigerian financial services sector, some 10 years ago, has identified the use of technology as the fastest means of changing the investment landscape in the country, reports Bamidele Famoofo
Nicholas Nyamali, the group managing director of Investment One Financial Services Limited, a fast growing financial services conglomerate, revealed that the institution was poised to become a technology entity, selling financial products in the next decade. "It shows the extent to which we see technology playing into what we would do in the future. It does not change our mission or our business model, which is investment but it changes how that services would be delivered. It will enable us reach younger people and more people outside the country," he said.
However, Nyamali and his team are careful not to be trapped in the net of doing the talks alone as they have been seen to match their words with action; going by the rate they have deployed technology to satisfy the yearnings of their customers in recent times.
One of its most recent interventions in making investment more attractive to its teeming customers is the introduction of the 'Ziing App' into the financial services sector.
The Ziing App, according to Nyamali, is a complete solution package for all classes of investors, who desire to take charge of their investment life.
"Ziing is an App on your phone that essentially enables you to take control of your finances. It is your money buddy. It is an App that provides the user an array of financial services ranging from timely investment information to identifying available investment opportunities," Nyamali explained.
"With Ziing, l don't need to walk into a bank to ask my banker questions on how to manage my idle fund and l can easily control my expenses in case they are getting out of hand," he added.
A major difference between Ziing and other Apps so far introduced into the Nigerian financial space is its ability to address other financial needs apart from payment.
The Investment One chief executive shed light on the uniqueness of Ziing, saying, "It is a one- stop -shop investment management App. You can save with it, track what trading looks like on the stock exchange without going through a broker just with a touch on your phone. Ziing can be used for international money transfer (both sending and receiving). It will help you get market information such as the latest stock prices, treasury bills prices, and investment advisory services from robot. All you need to do is to simply Ziing it. For cash, loans etc., Ziing it."
Ziing also offers its users access to their investment account outside the working days as it enables them to be able to meet their immediate financial needs at any time they need it. "For instance you can put your money in a fixed deposit say at 13 per cent and on a Saturday, with your phone, you can liquidate such an investment to create immediate access to your money. There is no need to have an investment fund (fixed deposit) separated from your current account with the Ziing App," Investment One disclosed.
Speaking on the rationale behind the introduction of the Ziing App by his company in a time like this, Nyamali said, it is the need to provide access and control to players in the financial space both locally and internationally.
"If we are honest to ourselves we will realise the bulk of solutions we have seen in the banking space are that of payment, payments for subscriptions, bills etc. But the solution for access or control is largely lacking. For instance, l want to have access to my investments; l want control over my savings; monitor my expenditure; get investment information; investment education; take control of my finances etc.; those questions had no answers before the introduction of Ziing. That is why at Investment One, we identify that we need a tool called Ziing," he explained.
Before the advent of the Ziing App, Investment One Financial Services, in its determination to make investment fun for its customers, introduced what it called a trading simulator. "It was a programme we developed with the intention of aiding our investment education outreach to encourage students and workers. This system can ask you to trade on the stock exchange with real time prices and stock movements without using real money. As l register it may decide to give three million units asking me to decide how to invest. So, when you make investment decision and at the end of the day you lose money that tells you that is not how to make investment decision," the company explained. The purpose of the game is to teach investors how to make investment decisions, though some would still choose the option of going for an investment manager rather than do direct investment.
Speaking on the company's numerous exploits in the deployment of technology to serve its customers, Nyamali said, "We have also gone to the level where we use Fintech to reach more customers and deliver to them better trading experience. A few years back, you must call your trader when you want to buy shares from the stock exchange, but now market has extended trading time and also allow people to trade remotely. But we have gone beyond that too. Investment One has what we call Easy Trader. It is an application that permits customer to trade on shares directly on the exchange without the assistance of a stockbroker. We have created platforms on your system to help you fund your account instantly. So, in five minutes you can fund your account, and immediately you are buying and selling shares from the floor of the exchange on your mobile phone. When we observed that this was only available to customers who have smart phones and data, we created a system that will allow you buy and sell shares through USSD code. So, text message trading was introduced to allow you trade with sms on the exchange without making any request to our traders. Our system is automated and converts your text messages without human interference. The sms goes into a code and links your account with us and buys for you or sell on our internal trading machine with the exchange. We have taken customers experience to a different level where your willingness to buy and sell is at your own convenience. Our mutual fund business has also used these applications successfully."
Meanwhile, Investment One is not resting on its oars as it says the launch of Ziing is just the beginning of the long journey into the future.
"There is a future we see, it is a future when you will be able to take control of your money. For us in Investment One, this is the beginning of the transit. Ziing is one of the things that Investment One is offering the financial industry which will help people take charge of their investment", Nyamali said.