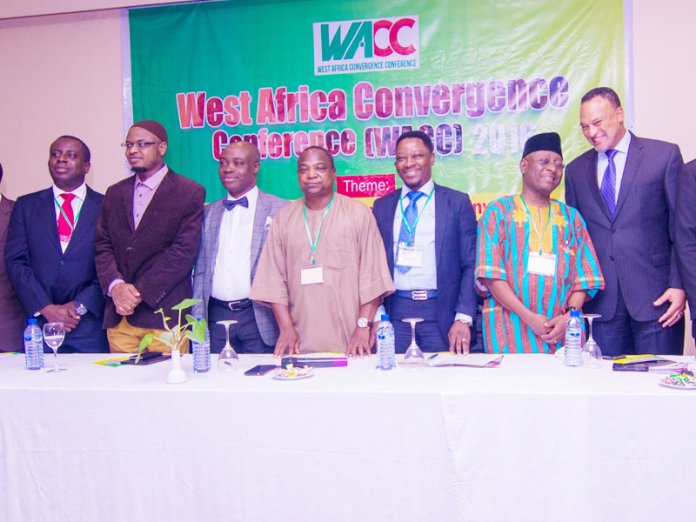 Industry support is growing stronger for the West Africa Convergence Conference (WACC), according to its organisers.
WACC 2019 already has the signature support of the National Information Technology Development Agency (NITDA), Association of Telecom Companies of Nigeria (ATCON), Nigerian Communications Commission (NCC), ICS Ltd, Zeta-web Nigeria Limited, Data Sciences Limited, Precise Financial Systems (PFS), Rack Centre, Qitech Technologies Ltd, and Bluenap Limited.
Others are PPC Limited, Backbone Connectivity Network (BCN) Nigeria Limited, Medallion Communications Limited, Rack Centre, nHub, BSSL Technologies Limited, NIGCOMSAT Limited, and Galaxy Backbone Limited.
WACC holds March 28 at Sheraton Hotel and Towers, Ikeja, Lagos with a stakeholders' gathering promising to provide an insightful peep into technology trends in Africa's most populous country as well as the entire ECOWAS sub-region.
WACC 2019 theme centres on: Regulations, Disruptions; Employability, Entrepreneurships, Connectivity in the era of Convergence. The event is organised annually by Knowhow Media and Market Intelligence International – KMMIIL.
This year, WACC is featuring a GITEX Stakeholders Forum (Lagos) by the Dubai World Trade Centre (DWTC). Senior officials of the DWTC and Pinnacle International Consulting, LLC will be at the 2019 WACC to explore ways of helping Nigerian businesses and startup community enhance their commercial and organizational goals through the annual GITEX Technology Week holding later in the year, October 6 -10, 2019 in Dubai.