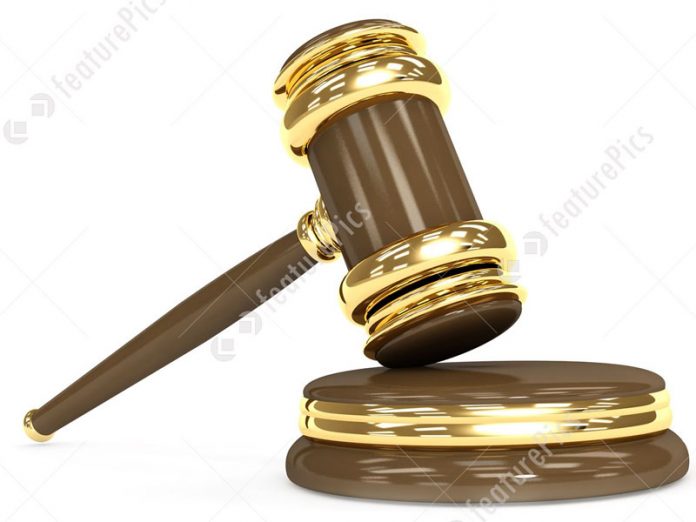 Kemi Olaitan in Ibadan
An Ibadan High Court presided over by Justice Ganiyu Sumonu, yesterday dismissed the suit by a gubernatorial aspirant of the Peoples Democratic Party (PDP) , Senator Ayoade Adeseun, challenging the emergence of the governor-elect of Oyo State, Mr. Seyi Makinde, as the party's flagbearer in October last year.
Makinde while reacting to the judgment which dismissed all the grounds of the case, hailed it as victory for the people
Adeseun, dissatisfied with the primary election that produced Makinde as the PDP candidate, had approached the court, claiming that the list of delegates that participated in the election was doctored, urging it to declare the primary election of the party as undemocratic, null, void and of no effect.
During the court proceeding, which started in January 2019, the claimant's counsel, Michael Lana, presented 14 witnesses, while the defendant's counsel presented eight witnesses.
But in his judgment, Justice Sumonu said Adeseun's counsel could not prove with substantial evidence that the delegates list for the primary was doctored, saying "he who asserts must prove. The claimants must provide the names that were removed, to prove that the list was doctored."
Adeseun while speaking with journalists said there was no official reaction for now, adding "we will study the judgment to know the next line of action."
One of the lawyers of the first defendant, Lateef Aedigba, said his client would be happy with the outcome of the judgment.
According to him, "the claimant filed the case as far back as October last year, challenging the primary election conducted in respect of all elective posts by the PDP. That the primary did not follow the constitution, as well the constitution of the party, the 1979 constitution of the federal republic of Nigeria, the electoral acts as well as other relevant law.
"By the virtue of the judgment read today, the judge disagreed with them and agreed with us that the primaries conducted were in order and they were in accordance with the constitution of the first respondent, that is the PDP, as well as the Constitution, the Electoral Act, as well as all the other relevant laws. That is what the judgment is all about. The primary was in order and perfect."
Makinde, however, appealed to the people of the state to move on in spite of the little distraction caused by the dismissed case.
The governor-elect in a statement signed by Mr. Dotun Oyelade, said it was the hallmark of democracy that the minority's opinion must be heard but must not be allowed to overwhelm that of the majority.
He said that was what the judgment of the court just proved and lauded the court for being objective and dispassionate in its judgment "inspite of obvious extra judicial interventions."