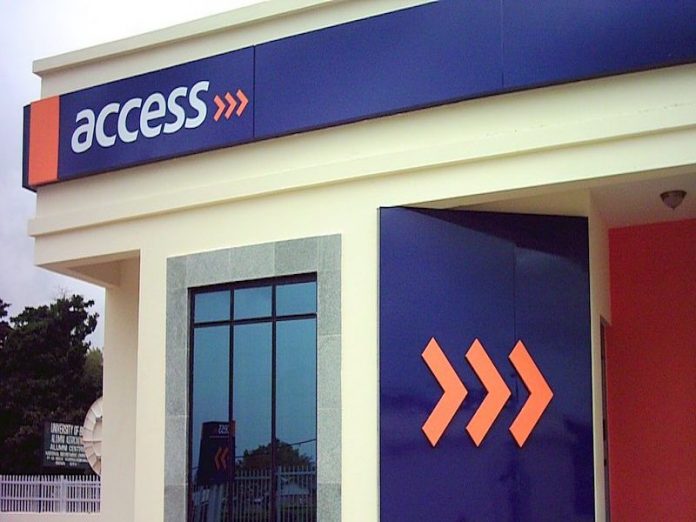 Amidst challenging operating environment, Access Bank recorded a growth of 58 per cent in profit after tax for the 2018 financial year, writes Goddy Egene
As at last Friday, five banks had announced their financial performance for the year ended December 31, 2018, and all of them posted improved bottom lines. An analysis of the performance showed that it was a challenging year given the fact some of the banks recorded marginal growth in profitability respectively. Despite the odds, Access Bank Plc reported a growth of 58 per cent growth in profit after tax (PAT), which is the best among the banks so far.
Financial performance
Details of the results showed that Access Bank Plc recorded gross earnings of N528.7 billion, indicating an increase of 15 per cent compared to N459.1 billion in 2017. Interest and non-interest income contributed 72 per cent and 26 per cent respectively.
Specifically, interest Income grew by 19 per cent to N380.9 billion in 2018, from N319.9 billion in 2017, while non-interest income rose five per cent to N138 billion compared with N132 billion in 2017. Net impairment charges stood at N14.656 billion in 2018, which was 57 per cent better than the N34.466 billion in 2017.
Consequently, profit before tax (PBT) was N103.2 billion, showing an increase of 32 per cent as against N78.2 billion in 2017. PAT jumped by 58 per cent to N95 billion, from N60.1 billion in 2017. Return on Average Equity (ROAE) stood at 19.0 per cent and a Return on Asset of 2.1 per cent in 2018.
A further breakdown of the results showed that Access Bank had an asset base of N4.95 trillion as at December 31, 2018, up from N4.10 trillion in December 2017. Loans and advances increased to N2.14 trillion, from N2.06 trillion, while customer deposits increased by 14 per cent to N2.57 trillion in December 2018, from N2.25 trillion in December 2017.
Capital Adequacy (CAR) remained adequateat20.8 per cent, taking into consideration the regulatory transitional arrangement of IFRS 9 implementation, just as its liquidity ratio improved from 47.2 per cent in 2017 to 50.9 per cent, which remained well above regulatory requirements.
Non-performing loans (NPL) ratio stood at 2.5 per cent as at December 2018, which is an improvement compared with 4.8 per cent in 2017. Similarly, cost of risk decreased to 0.7 per cent in 2017, from 1.7 per cent in 2017.
Based on the performance, the bank has proposed a final dividend of 25 kobo per share bringing total dividend for the year to 50 kobo per share.
CEO's Comments
Commenting on the results, Group Managing Director/CEO, Herbert Wigwe said: "2018 marked a significant year of progress for the bank amidst an unfavourable macro climate. The fundamental strength of our group was evident in the results as group earnings showed a 15 per cent increase to N528.7 billion from the prior year, whilst PBT grew to N103.2 billion by 32 per cent. The contribution of the bank's subsidiaries to group profits grew 116 per cent to N27.9 billion, underlined by the effective implementation of our strategies."
He explained that as a testament of, "our robust risk management practices, we maintained stable asset quality, with NPL and cost of risk ratios of 2.5 per cent and 0.7 per cent respectively. Our capital and liquidity position remained above regulatory levels, further demonstrating the capacity of our balance sheet to cope with economic realities."
Wigwe said in pursuit of Access Bank's vision to be one of the leading banks in Nigeria, it took accelerated strides in the last quarter of the year towards achieving its overall retail strategy.
"The merger with Diamond Bank will enable us to fully entrench ourselves in the retail market with a view to lowering our funding cost. This transaction is anticipated to be completed by April 2019, resulting in the creation of an enlarged, efficient and digitally led tier 1 retail banking franchise.
"We made solid progress throughout 2018 in line with our 2018-2022 five-year strategy, and we remain committed to the achievement of our strategic imperatives going forward; as we continue to invest in our people and technology in order to improve operational efficiency and service touch points with earnings growth in 2019," he said.
Shareholders endorse merger
Shareholders of Access Bank Plc and Diamond Bank Plc recently approved the merger of both banks while the Central Bank of Nigeria (CBN) and Securities and Exchange Commission (SEC) have also given their final not to the business combination.
Some of the shareholders, who spoke at the EGM hailed the merger. For instance,
Mr. Adebayo Adeleke of Independent Shareholders Association (ISAN) commended the management of Access Bank for not short changing shareholders on the scheme of the merger.
To the President, Trusted Shareholders' Association of Nigeria (TSAN), Alhaji Muktar Muktar, "We thank Access Bank for saving us from Diamond Bank by giving us a good deal."
Founding National Coordinator, ISAN, Sir Sunny Nwosu, who also commended Access Bank for the merger, called for special dividend to cushion the effects of dilution on shareholders.
Nwosu, said integration would not be a problem because Access Bank had managed similar situations in the past.
Commenting on the endorsement by shareholders, Wigwe had said: "I am delighted that the shareholders of both companies share our vision and have supported this merger. The merger is about bringing together our complementary retail and corporate banking capabilities to create one of Nigeria's leading Tier 1 banks.
"This accelerates our strategy of becoming a leading bank in Nigeria and Africa's gateway to the world. This combination will create the largest retail bank in Africa by customer base and a very significant player in the Nigerian market – thereby creating more opportunities for our customers, colleagues and shareholders."
He said the bank would be a continental force with presence in 12 countries, 3,100 ATMS and nearly 32, 000 Point of Sale.
"As a continental financial force, it is set to attract more opportunities such as trade finance from international partners seeking multinational lenders with local intelligence. Diamond Bank has formidable retail business with the largest retail customer base in Nigeria, over 17 million customers. Diamond Bank also has a track record of customer acquisition and low cost liabilities' generation. The enlarged Access Bank will serve 27 million retail customers, almost double the number customers of any other bank in Nigeria and more than any other bank in Africa, "Wigwe said.
Putting Customers first
According to the banks, customers are at the heart of their decision to create one of Nigeria's leading banks. And as part of the merger benefits, Diamond Bank recently introduced PayDay Loan to ease the financial burden of customers. PayDay Loan was originally an Access Bank Salary Advance Scheme that provides instant credit to its salaried customers and individuals whose salaries are processed through the electronic payment platform REMITA. As a result of the merger between Diamond Bank and Access Bank, the instant loan service has now been extended to Diamond Bank salary account holders.
"Customers are at the heart of our decision to create one of Nigeria's leading banks. The combination of Access Bank and Diamond Bank will result in real benefits and that is why we have introduced the PayDay Loan scheme to Diamond Bank customers.
"Together, we will bring the power of banking to millions across Nigeria, focused on speed, service and security. We are determined to ensure that both Access Bank and Diamond Bank customers will experience no disruption to normal banking services while we join forces to create Nigeria and Africa's largest retail bank by customers". Executive Director, Personal Banking Division, Access Bank Plc. Victor Etuokwu, had explained.