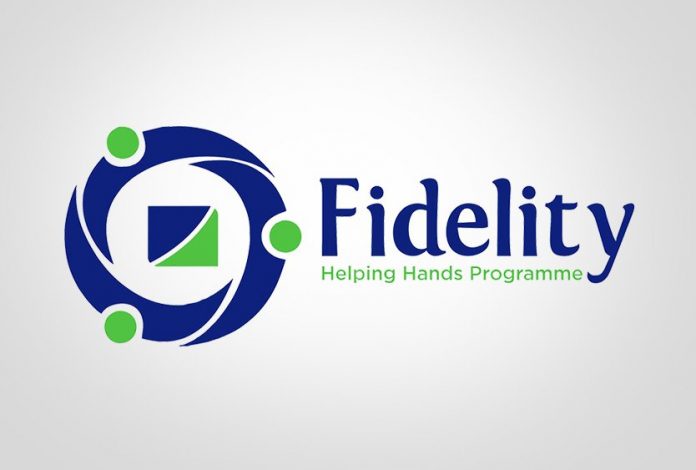 Nume Ekeghe
A total of 12 customers of Fidelity Bank Plc emerged winners in the fifth edition of the bank's monthly draw for its 'Get Alert in Millions (GIAM)' promo, which took place in Lagos yesterday.
The winners were selected through a computerised and random process, were picked from the bank's branches across the six geo-political zones, with members of National Lottery Regulatory Commission, and other Lottery regulatory bodies in Nigeria in attendance to ensure transparency and accountability.
In all, 12 customers won N1 million each, just as a grand prize winner who emerged from Lagos, won N2 million, while other consolation prizes of television sets, refrigerators and generators were given to other winners.
Some of the winners were Dauda Olaide, Emmanuel Igwe, Juliet Ezema, Paul Rosemary, Oronne Roberts, Chukwudi Obi, Chinyere Esther Chima, who all won N1 million respectively, and the 13th winner from Lagos, was Chiedozie Ifeanyi Luke won N2 million
During the event, the Regional Bank Head, Victoria Island, Fidelity Bank, Mrs. Chinwe Iloghalu, said the promo was a way to give back value to the bank's customers.
She said: "This is the fifth monthly draw in our series of the game season 3 of the bank and people are winning millions. It is just a promo for our savings customer and it is in line with the Central Bank of Nigeria's financial inclusion policy and a way of showing our appreciation to our customers and engendering customer loyalty.
"We have given out N13 million today and other consolations prizes and we are set to have more draws. What we are trying to do is to build customer loyalty and encourage savings culture among Nigerians."
While noting that customers were already familiar with the traditional method of opening bank account, she said Fidelity Bank was encouraging people to open account through the digital platforms.
"We have taken it a step further to capture more of the value chain and you can open account through our USSD channels, social media channels," she said.
She said Fidelity Bank's programmes were transforming lives as many of its customers were entrepreneurs.
"You can't spend all that comes to you, savings will transform your lives," she said.