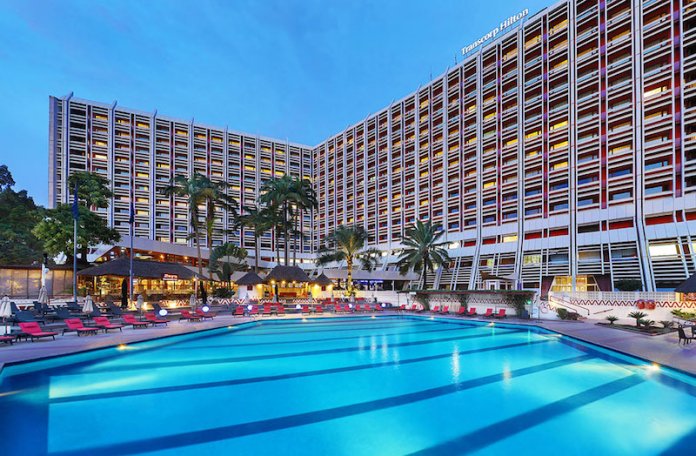 By James Emejo in Abuja
The Transnational Corporation of Nigeria (Transcorp) Plc, has declared a profit after tax (PAT) of N20.6 billion for the 2018 financial year.
This, represented a 94 per cent year on year growth when compared with the N10.6 billion recorded in 2017.
Its Group gross earnings grew by 30 per cent to N104.1 billion compared to N80.3 billion in the preceding year, buoyed by increase in power generation by the Transcorp Power Limited, one of its subsidiaries.
This is just as its shareholders also approved a dividend of three kobo per unit of share for the financial period, that was approved by the board.
Gross profit for the group stood at N48.3 billion, an increase of 33 per cent compared to the N36.4 billion realised in 2017.
Group operating profit stood at N34.6 billion from N26.0 billion in the preceding year.
Group profit before tax (PBT) was N22.4 billion, representing 82 per cent increase compared to the N12.3 billion posted in 2017.
The investors particularly commended the management team for putting up an impressive performance amid the challenging business environment.
Total assets for the Group stood at N297.1 billion in 2018 compared to N285.5 billion in the preceding financial period.
Speaking at its 13th Annual General Meeting (AGM) in Abuja over the weekend, the Chairman of the company, Mr. Tony Elumelu, said Transcorp remained committed to the fulfilment of the purpose for which it was founded which is improving lives and transforming the country.
He said: "We believe that excellent execution of our strategic priorities will be critical in our success as a company and a Group and in our achievement of this purpose. Excellent execution will therefore remain our philosophy as we step into 2019."
He added that as indicated in its financial performance, "the company's board and management are committedly working hard to ensure that we consolidate on the significant achievements recorded to date.  As we face the challenges of the times ahead. I am convinced that our shared values of enterprise, excellence and execution provide the surest route to achieving our 2019 aspirations."
Also speaking at the AGM, Transcorp President/Chief Executive, Mr. Valentine Ozigbo, said it was evident that the Group delivered a strong result for the year, as supported by growth in revenue, gross margins, operating profit and PAT.
He said: "The results reflect the strength of our business model and our stakeholders. We will continuously strive to achieve our long term targets in each of the sectors we operate."