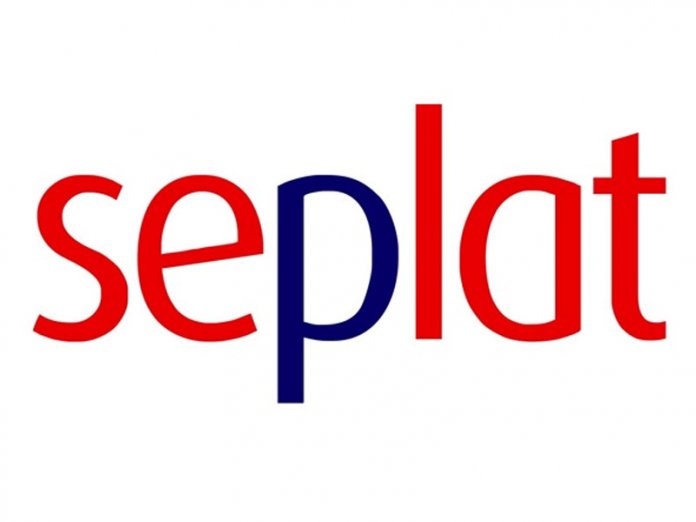 Stability in the operations of Seplat Petroleum Development Company Plc led to improved performance and declaration of dividend for the year ended December 31, 2018, writes Goddy Egene
When the shareholders of Seplat Petroleum Development Company Plc meet very soon to consider and approval the audited financial results of the company for the year ended December 31, 2018, they will beam with smiles. Unlike the previous year, the shareholders would be receiving dividend on the investment. Besides, the company, which is listed on the Nigerian Stock Exchange (NSE) and London Stock Exchange (LSE) experienced stable operations in 2018 that led to a better results.
Financial performance
An analysis of the performance showed that Seplat posted a revenue of N228.4 billion in 2018, up by 65.2 per cent, from the N138.3 billion recorded in 2017. Cost of sales rose 48 per cent from N73.4 billion to N108.6 billion, while gross profit jumped by 84.6 per cent to N119.8 billion from N64.9 billion in 2017. Net finance cost fell by 31.8 per cent to N14.3 billion, from N20.9 billion in 2017.
Profit before tax (PBT) increased by 499 per cent from N13.5 billion to N80.6 billion. But profit after tax (PAT) fell from N81.1 billion to N44.9 billion due to a tax debit of N35.7 billion in 2018, compared with a tax credit of N67.7 billion in 2017. Having emerged from a period of weak macro conditions and a disrupted operating environment in 2016 and 2017, where the company's key focus was on preservation of liquidity and selective capital allocation to ensure it maintained a necessary level of financial flexibility, the board of directors reinstated dividend payment in 2018. Hence, the board has recommended a dividend of N18.02 per share, as against nothing the previous year.
Commenting on the results, Chief Executive Officer of Seplat, Mr. Austin Avuru, said: "Seplat has delivered an excellent operational and financial performance resulting in robust profitability and cash flow generation providing us with an extremely solid foundation for growth in the coming years. At our core assets in the West, OMLs 4, 38 and 41, the extension of the license to 2038 means that we can confidently plan and invest long into the future to realise the full potential of those blocks.
"As we continue to enhance production and revenue diversification with new wells scheduled at OML 53 in the East, the board took the final investment decision to invest in the large scale ANOH gas and condensate development which will form the next phase of transformational growth for our gas business.
"Disciplined capital allocation continues to remain at the core of our activities evidenced by our continual deleveraging of our debt levels to the current balance of $350 million. In 2018, we reinstated the dividend, increased capital investments and with the resources and headroom in our capital structure, we are equipped to capitalise on organic and inorganic growth opportunities as they may arise."
Alternative oil export routes
One major achievement of the company in 2018 was creating alternative crude oil evacuation options for production at Oil Mining Licences (OMLs) 4, 38 and 41 and potential strategies to further grow and diversify production in order to reduce any over-reliance on one particular third party operated export system.
In line with this objective, Seplat retained access to two jetties at the Warri refinery that will enable sustained exports of 30,000 barrels of per oil per day (bopd) if required in the future. According to the company, in 2018 it was not necessary for it to activate this alternative export route.
"Looking ahead, the Amukpe to Escravos 160,000 bopd capacity pipeline is set to provide a third export option for liquids production at OMLs 4, 38 and 41. While completion work on the pipeline has been slower than anticipated due to delays on historical payments between the pipeline owner and the contractor, these have now been amicably resolved and based on information provided by the pipeline owners and contractor undertaking completion works and connection to the Escravos terminal and offshore export pipeline, the Company expects the pipeline now to be commissioned by the end of second quarter (Q2) 2019 and fully operational to the initial permitted volume for the Seplat / NPDC joint venture of 40kbpd in third quarter (Q3) 2019.
Gas business
One of the major focus areas of Seplat in 2018 was gas business and recorded significant performance in its operations. In its Oben processing hub –Western Niger Delta, for instance, the company operated gas processing capacity standing at the 525 million standard cubic feet per day (MMscfd) level. According to the company, it is actively engaged with counterparties to increase contracted gas sales with the intention of taking gross production towards the 400 MMscfd level on a consistent basis.
Seplat said its 375 MMscfd expansion at Oben (Phases I and II) was completed as a 100 per cent investment project, adding that gas processing capacity expansion is also designed to allow the company to accept third party gas and receive a processing tariff.
"In 2018 the gas projects undertaken were focused on reducing gas flaring and maximising gas monetisation. Key projects completed in the year include the Oben non associated gas (NAG) booster compression project whereby the installation of additional compressors at the Oben gas plant will boost the pressure of existing NAG wells and translate into higher achievable gas recovery at the Oben gas field. The company also successfully completed the hook-up of a 10 thousand barrels per day (kbpd) condensate stabiliser train at the Oben Gas plantto allow for handling of additional condensate production in the future that will accompany higher future gas production. Furthermore, having initiated supplies of commissioning gas to the Azura Edo independent power plant at the start of the year, full operations commenced in May 2018 at which point gross deliveries stepped up to the contracted 116 MMscfd level on a take-or-pay basis," the company said.
Analyst's assessment
Assessing the results of Seplat, analysts at Afrinvest (West Africa) said the company recorded an impressive earnings performance, which was largely supported by higher oil prices and production uptime upon the total recovery from the force majeure declared on the Trans Forcados export terminal which extended to first half(H1) year 2017.
According to Afrinvest, Seplat's operating expenses contracted significantly with cost of sales growing by 47.8 per cent to N108.6 billion, albeit at a slower pace to revenue and 6.7 per cent above their estimate.
"The increase was due to higher crude handling fees and royalties, which were up 113.1 per cent and 69.6 per cent respectively, typically associated with higher oil prices and production levels. However, given the faster growth in revenues, cost to sales ratio trended lower to 47.6 per cent. Also, Seplat's operation expenses (OPEX) margin moderated to 10.7 per cent (2017: 20.4 per cent), reflecting a 13.6 per cent contraction in operating expenses given significant moderation in other operating expenses by 47.0 per cent to N3.9 billion," the investment banking firm said.
The company's margin expansion was supported by weaker growth in cost of sales with the group's earnings before interest, tax, depreciation and amortisatioon (BITDA) and earnings before tax(EBIT) expanded significantly by 109.1 per cent and 175.7 per cent to N95.8 billion and N94.9 billion respectively, above Afrinvest's estimates at 14.2 per cent and 6.2 per cent higher respectively.
"The variation in our estimates was largely due to the lower cost of sales which was as a result of the zero barging costs incurred in oil exports, implying that all oil exports were evacuated through the Trans Forcados export terminal. Consequently, the EBITDA and EBIT margins inched higher to 54.5 per cent and 41.5 per cent buoyed by the lower OPEX. Also, net finance costs moderated in line with our expectation mainly due to a significant 22.3 per cent contraction in finance expense as well as an expansion in finance income by 128.5 per cent," the analysts said.
They noted that although Seplat recorded high profit before tax (PBT), it profitability was dragged by tax expense.
According to the analysts, consequent on the increased revenue and improved efficiency, Seplat's PBT expanded exponentially by 498.6 per cent to N80.6 billion, 14.9 per cent above their estimate.
Valuation and Outlook
In their valuation and outlook, the analysts said they remained optimistic about the company's positive performance in view of its efforts to diversify revenue streams through consistent increases in gas production (which enjoys stable long term prices), while de-risking operational challenges such as maintaining high production volumes by almost netting off the depletion rate of the 2P reserves through consistent organic replacement ratio of 1.0x ( i.e 2C to 2P reserves).
"Also, the progress made on the completion of the preferred alternative export route (Amukpe Escravos Export Pipeline) to which management has hinted that it will gradually migrate crude oil export as soon as it comes on stream by H1:2019 further assures of stable export volumes. We are therefore expectant of high production volumes (although slightly lesser in 2019 than the prior year) and believe that this will support earnings over the medium-term," they said.
Given their expectation of a largely stable positive group's performance over the medium-term, the analysts revised their target price upwards to N681.21, while assigning accumulate rating to the stock.