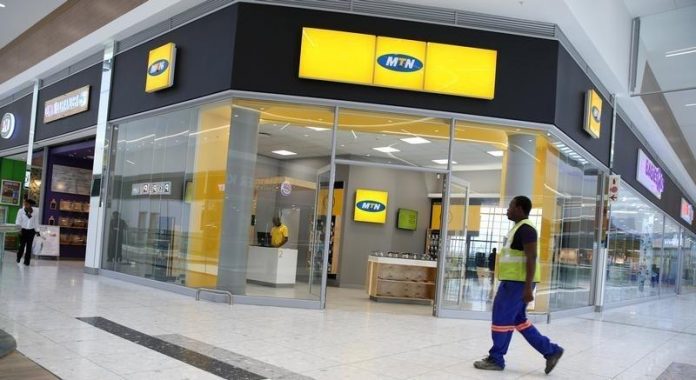 Emma Okonji
MTN Nigeria has joined the league of Original Equipment Manufacturers (OEM) of mobile phones, to introduce its own smart phone.
Although it is a feature phone, but it comes with the features of an android smartphone, hence it is tagged smart feature phone.
With the MTN smart feature phone, users can browse the internet, send both text and voice messages in any language, do WhatsApp calls with other android smartphones, take selfies, connect to App Store, Facebook, Google Map, among other smartphone features, and it comes with free 500MB monthly data for the first six months.
Speaking on the value of the MTN smart feature phone, the General Manager, Data and Services at MTN Nigeria, Mr. Abiodun Ajayi, said it took MTN over one year to come up with the smart phone device, which he said, had been tested and certified good for use in all MTN operating countries.
"This first of its kind 3G KaiOS smart feature phone, allows customers to upgrade from a typical feature phone with only voice and text capabilities, to a fully connected device with a fast 3G internet connection, Wi-Fi, Bluetooth, GPS, dual SIM 3G capabilities.
"It has an App Store and comes pre-loaded with the most popular Apps available in the market today, including but not limited to WhatsApp, Facebook, Twitter, YouTube and Google Maps," Ajayi said.
Commenting on the innovation, Chief Marketing Officer, MTN Nigeria, Rahul De said: "Despite rising mobile phone penetration and increased data consumption, device affordability remains a significant disincentive for most Nigerians.
"The MTN Smart feature phone is a great, affordable and tailor-made solution aimed at bridging this device gap and ensuring that every Nigerian is able to benefit from the modern, connected life."
The phone which boasts of two cameras, a 2-day battery life with 2000mAh battery, is powered by the SC7731EF processor, has a 2.4-inch screen, 256MB RAM and 512MB of storage and runs on the increasingly popular KaiOS operating system
In his remark, the Chief Operating Officer of MTN Nigeria, Mr. Mazen Mroue, said the affordable MTN smart feature phone would connect more Nigerians and boost connectivity through data growth.
"The phones are available in all MTN stores nationwide and Nigerians should take the opportunity to have more access to internet connectivity," Mroue said.
d