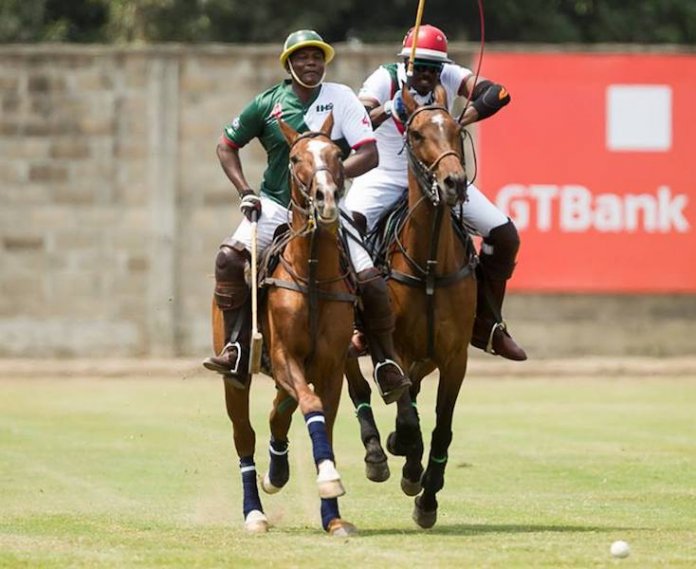 High-class polo would be on centre stage for the next ten days starting from today as the prestigious Lagos International Polo Tournament which has GTBank as main sponsor gallops off today at Polo Club in Ikoyi, Lagos.
The Silver Cup, the traditional event opener, would set hostilities rolling with three matches on the card as teams from Lagos, Kano and Ibadan battle for supremacy while the Low Cup would close the day's activity.
Of the 33 teams that would vie for honour in four cups 12 of them would stake their pride in the Silver Cup, which is the lowest grade in the tournament.
For the medium-goal Low Cup, five teams would be contesting for the top prize. The medium-goal Low Cup and the prestigious Majekodunmi Cup, which would round off the polo extravaganza, will feature two teams, STL of Lagos and Rubicon of Kano.
The Open Cup as well as the Majek Cup, which are billed for the concluding week, would have high-profile players from Argentina, United Kingdom, South Africa and a host of top Nigerian players participating.
Debuting STL of Lagos has Abuja-based Almat to contend with and a triumph for any of the contesting teams would see them joining the elite group of winners which include 2018 champions Fifth Chukker of Kaduna.
Managing Director of Guaranty Trust Bank Plc, Segun Agbaje, stated that the financial institution identified with polo because of the love it has for the game as well as sports in general.
According to him, "the passion and the symbiosis between the players and their horses, but most importantly, we hold a strong affinity to the sport of kings because it reflects quality, competitiveness and fair play; some of the values that have made GTBank a Proudly African and Truly International Financial Institution."
Agbaje reiterated GTBank's commitment by pointing out that the sponsorship of this year's tournament demonstrates the bank's strong belief in the role of sports in developing and uniting the society.
He stresses that the tournament has grown over the years to become one of the most anticipated social and sporting events of the year in Nigeria.
Tournament Manager, Seyi Oyinlola, promised two weeks of exhilarating and thrilling polo urging "polo lovers to turn out in large numbers to come and feel the glamour associated with game of Kings.