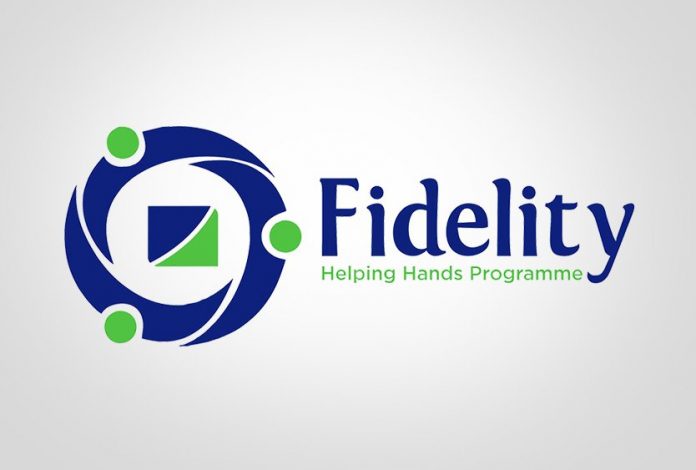 By Oluchi Chibuzor
In line with Fidelity Bank Plc's corporate social responsibility (CSR), the bank's Chief Executive Officer/ Managing Director, Mr. Nnamdi Okonkwo, joined the rest the world in celebrating the 2019 World Book's Day, with pupils drawn from public schools in Lagos state.
The event was also in celebration of authors, illustrators, books and reading in Nigeria.
The CEO who was at an event with the theme: "Share a Story," noted that it was time to do more towards encouraging kids in learning and reading.
He said the bank was committed in participating in any initiative or project that would advance the course of education in the country.
"I am very excited indeed to interact with those kids, was touched as the sheer number of pupils in that room I felt like I should spend all whole day with them. "While do I say this, the education in our country today can be a lot better if we do more in our little corners. So anything we need to do or any support will need to give for our kid to get proper education is worth the time," he said.
He said as part of effort to promote literacy in the country, the bank encourages people to read and maximise every avenue to remain abreast with information around them.
"If you do not read, you remain ignorant. No matter what school you went to, even after you graduate, if you stop reading, you start dying because you keep getting more and more ignorant.
"So teaching the kid to read from this early age take us back to how it used to be, now that kids spend more time on the internet," he stated.
Reacting to insinuation that corporate organisations were not supporting the education sector enough, he emphasised that "corporates are not set up to drive education," while adding that is the responsibility of government to make sure that education sector is up and doing.
"Corporate of course do come in from time to time to help by way of CSR, for instance to today am here at the instance of the organisers, who invited me to join and read to this kids. That is how corporates do theirs.
"They are not going to run the local government, state government or even federal education.
"At Fidelity Bank, CSR is actually hinged on education, environment, health and social welfare. We have a program called Fidelity Helping Hand, where we encourage our staff to identify laudable projects in their various regions and the staff makes voluntary contribution and whatever they contribute, the bank matches it up and we keep renovating class rooms all across the country.
"We have donated books, build and repaired schools. So in education, our CSR is very strong," the Fidelity Bank boss added.
Send