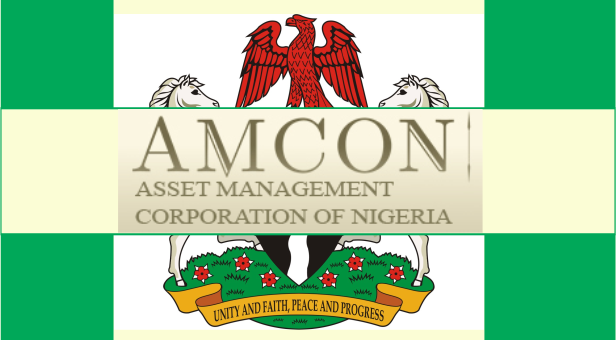 By Chinedu Eze, Emma Okonji, Nume Ekeghe
In commemoration of the International Women's Day (IWD), the Asset Management Corporation of Nigeria (AMCON), the Central Bank of Nigeria (CBN) and other organisations have called for gender equality.
They made this call in separate statement made available to THISDAY.
The other organisations included Spectranet, Fidelity Bank, Heritage Bank, Transcorp Hotels, Dana Air, Access Bank, WorldRemit, Nestle and Overland.
The Managing Director/Chief Executive Officer, AMCON, Mr. Ahmed Kuru, called on parents to educate the girl child to enable them stand the opportunity to compete with their male counterparts in the financial services industry and other fields of employment hitherto dominated by men.
Addressing the staff at the brief ceremony to mark the day at the corporate head office of the Corporation in Abuja at the weekend, Kuru who was represented by Mr. Aminu Ismail, AMCON's Executive Director, Operations, noted that the financial services industry was fast expanding just as the population is growing meaning that over the next decade there would be critical need for skilled professionals in the sector, and that women must play a significant role in ensuring that these needs are effectively met.
On his part, the Governor, Central Bank of Nigeria (CBN) Mr. Godwin Emefiele, lauded the contributions of women at the Bank, saying closing gender gap was part of the CBN's corporate strategy.
Emefiele, who noted that achieving gender equality must go beyond voicing the slogan, urged all and sundry to take deliberate steps towards closing the gender gap, something he said the Bank had taken seriously by integrating it into its corporate strategy.
He described this year's theme, "Think Equal, Build Smart, Innovate for Change" as apt, given the global wave of change towards finding more smart and innovative technological methods of achieving positive change.
Managing Director/Chief Executive Officer Transcorp Hotels Plc, Mrs. Owen Omogiafo, also stressed the need for more women at managerial levels in organisations. She advised women to be focused, hardworking and always work towards work-life balance.
Fidelity Bank Plc stated that gender balance drives positive growth, adding that the bank has 60 per cent of women on its executive board.
Also, in commemoration of the IWD 2019, Dana Air disclosed that it will be supporting the Women in Media Development initiative 2019 and Women Entrepreneur Fair, scheduled to hold on March 29 and 30, 2019 at the Justice Idris Kutigi Conference Centre in Minna Niger State.
Dana Air in a statement said the Women Entrepreneur Fair (WEF), an initiative of the Airmingle Media Ltd was aimed at training, empowering and showcasing female entrepreneurs, women in business and encouraging them to come together and share their experiences in order to shape the thought of young women in business.
The Chief Operating Officer (COO), Overland Airways Limited, Mrs. Aanu Benson, called for increased women participation in the aviation industry.
Benson noted that the industry was fast expanding and over the next decade there would be critical need for pilots, air traffic controllers, engineers and other skilled professionals and women must play a significant role in ensuring that these needs are effectively met.
Nestlé disclosed that it has launched an ambitious Gender Balance Acceleration Plan 'From Aspiration to Action,'as part of its activities to highlight the IWD 2019.
The world's largest food and beverage company believes that a gender balanced workforce makes business sense as it helps to boost innovation and performance, which as a result, better serves the needs of its consumers.
Nestlé's Global CEO Mark Schneider announced the company's acceleration plan to make gender balance a priority, based on three pillars: bold leadership, an empowering culture and a set of enabling practices.
Similarly, WorldRemit and Access Bank celebrated the contribution Nigerian women living and working abroad make to their home country, with new data revealing that the gender gap for sending digital remittances to Nigeria is rapidly closing.
As remittances continue to grow, women are making an increasing contribution to the country's development, the report disclosed.
A new WorldRemit research revealed that the the proportion of females sending digital money transfers to Nigeria via WorldRemit had grown by 10 per cent within the last five years, with 37 per cent of WorldRemit's customers that sent money to Nigeria being female, compared to 27 per cent in 2014.
Executive Director, Personal Banking, Access Bank, Victor Etuokwu said:  "At Access Bank, we are very passionate about women. Hence, we have products and services that are tailor-made for women because we recognize the importance of their role in the family and the society at large. We have now taken this a step further by partnering with WorldRemit, to ensure that women outside Nigeria can seamlessly remit money to their families or for their businesses back in Nigeria.
"As industry leaders in the use of technology to provide financial services, we are delighted that sending and receiving money from anywhere across the world can now be done on our platforms without any glitches, within the shortest possible time."
On its part, Heritage Bank Plc stated that making female empowerment central to organisation's business strategies is not only critical to growth, but to building a sustainable and flourishing global economy.
The MD/CEO of Heritage Bank, Ifie Sekibo, who said the commemoration was a call to action for driving gender balance globally, stressed that presently gender bias remains a significant obstacle to global progress, and it is particularly acute in the workplace.
He said that organisations with greater gender equality are more innovative, generous, and profitable.
Also, Spectranet 4GLTE joined the rest of the world in celebrating the 2019 IWD, where it pledged to offer more support for the women folk to enable them do more with technology.
Worried about the few number of women on Spectranet network in Nigeria, which is currently put at seven per cent of the total number of Spectranet's customers in Nigeria, its Chief Executive Officer, Mr. Ajay Awasthi, said with the launch of its sleek and trendy ACE MiFi device, which has a feminine appeal, the company was sure of increasing the percentage of women on its network to 25 per cent by the end of the year.
Crafted with women at heart, ACE MiFi empowers them by connecting to the world with seamless internet access and realise their true potential. Other top-of-the-line features of the ACE MiFi are; parental control, sharing of data amongst users, more than 10 connected users, unmatched working battery life of up to 10 hours and memory card slot expandable up to 64GB.
Speaking at the event, Awasthi said: "Spectranet recognises the role played by the women in bringing about deep societal changes and the sacrifices they make to ensure quality of life for each one of us. It is with this acute sense of reverence that we are commemorating the International Women's Day. Being a technology company, it is an honour and privilege to help create more opportunities for the enterprising women of Nigeria by ensuring faster, affordable and reliable access to internet."