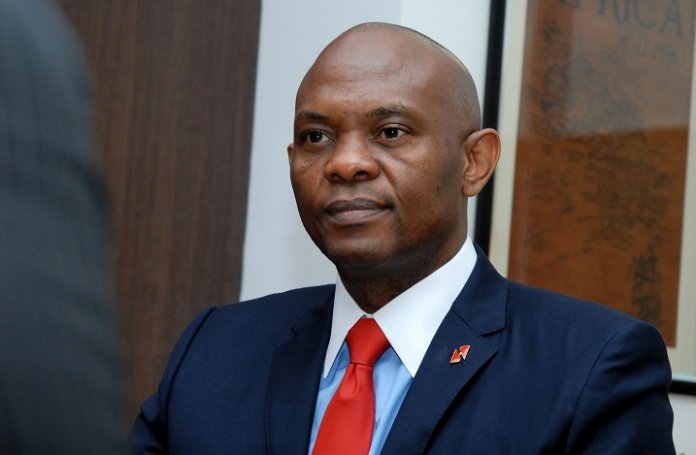 By Obinna Chima
The Chairman of the United Bank for Africa (UBA) Group, Mr. Tony Elumelu, has advised President Muhammadu Buhari, to address Nigeria's epileptic power situation as well as ensure that operators of micro, small and medium scale enterprises (MSMEs) are given the necessary support in his second term.
According to Elumelu, who is also the founder of the Tony Elumelu Foundation, access to electricity is critical to growing the Nigerian economy.
He said this in an interview monitored on Sky News.
"I think power is critical. We know that access to electricity and improvement in that sector will help to galvanise and grow the Nigerian economy and I believe this government is going to do that going forward.
"Another sector that is critical and very important is the private sector and especially the small and medium scale enterprises. We know that countries that prioritise their small and medium scale enterprises do very well in creating employment and alleviating poverty.
"So, I believe this government in its second term will continue and even do more in supporting small and medium scale enterprises through policies and incentives that will encourage these people.
"We are extremely enterprising and our people just need the more encouragement to do great things," he explained.
Responding to a question about the growing Nigeria-China relationship, Elumelu said: "Nigeria is up for business. Nigeria wants attractive investors. If the Chinese sees Nigeria as a more hospitable and investment-friendly country, Nigerians are ready. "But we think our long historical trading partners like the United Kingdom, the US should also show more interest. I believe that is happening and a lot more will happen especially this second term."
He dismissed the insinuation that the depreciation recorded by the Nigerian Stock Exchange since the outcome of the presidential election was announced was as a result of the negative sentiment trailing Buhari's re-election.
"The Nigerian stock market has been quite unpredictable and I don't really think it fell as a result of the election outcomes.
"I believe that with the elections over now, the country is ready again for business and I think things would get better going forward."
Commenting on the newly launch UBA UK, he said: "We call UBA, Africa's global bank and we operate in 20 African countries and is the only African bank that operates and is regulated in the United States of America.
"So, a natural and logical place to berth next is London. So, we are happy to have launched UBA in the UK, to support wholesale banking transactions.
"There is so much historically that happened between Nigeria and the UK, between Africa and the UK and between Africa and Europe. So, we want to take advantage of our spread across Africa, serving over 70 million customers, to link them up with the rest of the world through our operation in the New York, and now, through our operation in London.
"So, as New York is going to sleep, London is waking up and as London is going to sleep, New York is waking up, all to make sure that we continue to support our customers across the globe."