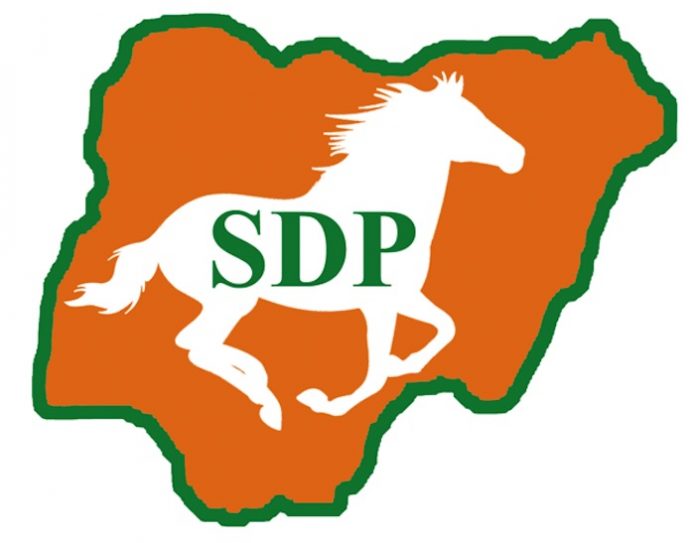 By Onuminya Innocent in Sokoto
The governorship candidate of the Social Democratic Party (SDP) in Sokoto State, Hon. Abubakar Mohammed Sadiq, has
said those who were entrusted with people's mandate and failed have no business seeking reelection.
He stated this Saturday while interacting with journalists at the party secretariat in Gawon Nama, Sokoto State.
He berated the present state government for receiving billions of naira from the federation account but has nothing to show for it.
Sadiq pledged that if elected, he would build industries and revive the moribund industries in the state, which he said is the only way of creating jobs for the teeming youths in the state.
"I hope you people are not strangers to the candidates of People Democratic Party and that of All Progressive Congress, they have served in one capacity or the other but failed to deliver the dividends of democracy," he said.
Sadie, who scored the previous administrations very low, said the state needs a technocrat and entrepreneur to turn around its fortunes.
"If you go round the Sokoto metropolis, you cannot see potable water, talk less of rural areas," he said.
He appealed to the people of the state to vote candidates based on credentials and track records.
Sadiq added that voting in the name of political party would not augur well for the people, stressing that some candidates have nothing to offer but hide under the umbrella of a party to win an election.
He further explained that they should beware of politics of godfatherism, as those candidates would first of all meet the needs of the person putting them there before considering people that gave them the mandate.
Sadiq urged the people to come out en masse and vote SDP in the forthcoming governorship election, adding that they will not regret their action.