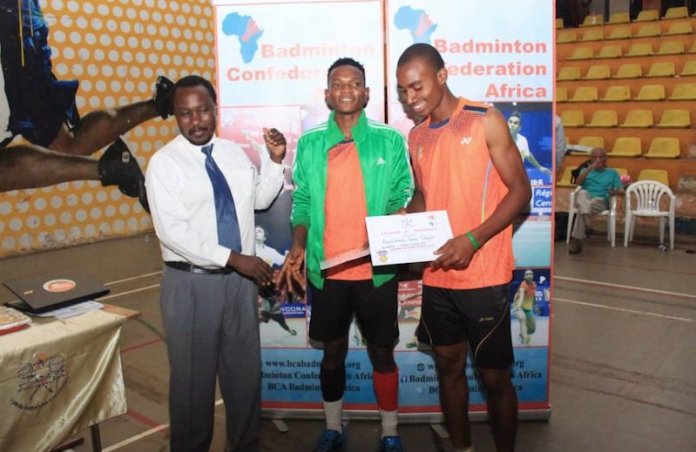 Badminton International
Nigeria's pair of Anu Opeyori and Godwin Olofua won the men's doubles event at the Uganda International which ended at the weekend.
The Nigerians beat the pair of Siddharth from India and Ahmed Sarah from Egypt 2-0 (21-18, 21-11) to win the first prize.
In the singles event, Opeyori lost to Iceland's Kari Gunnarsson 2-1 (21-14, 15-21, 21-18) in the quarter finals, while Dorcas Adesokan also lost at the same stage to Jordan's Domou Amro 2-0 (21-17, 21-17).
The players left Uganda for Kenya yesterday for the Kenya International scheduled to start on Thursday.
President of the Badminton Federation of Nigeria (BFN), Francis Orbih expressed satisfaction with the players' performance, urging them to improve on their form.
"We as a board are satisfied with the players performance even though there is much room for improvement. We have more Europeans coming to take part in the African circuit this year because of the Olympics next year.
"The competition will get tougher so we also need to up our game. We are proud of our players and will continue to do everything to give them the needed support," Orbih added.