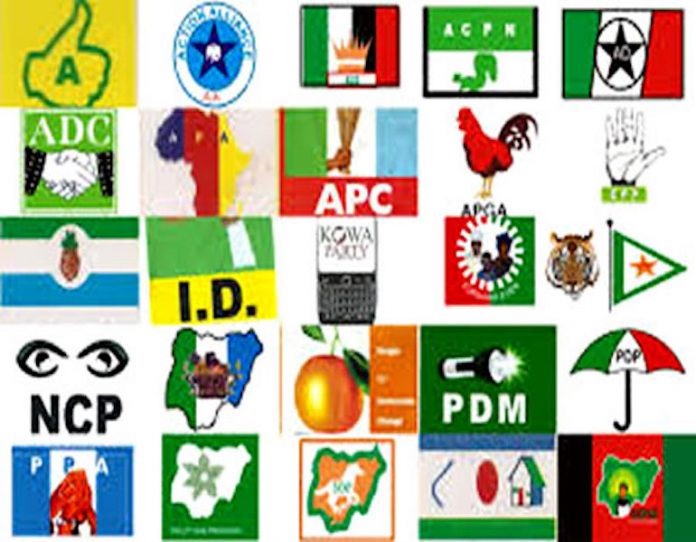 Emmanuel Addeh in Yenagoa
Thirty political parties under the umbrella of Coalition of Political Parties (CUPP) in Bayelsa State have called for the cancellation of elections in some parts of the state.
The parties also condemned the alleged abduction of officials of the Independent National Electoral Commission (INEC) and hijacking of voting materials in all the seven wards of Bassambiri, Nembe Local Government Area.
Describing as unacceptable the reported deaths in the state during the polls, the coalition also listed wards 4, 14, 15 and 16 in Southern Ijaw as places where elections did not take place.
Chairman of the body, Tare Edwin; Secretary, Brisbe Kpodoh and Ebiowei Olomu, who jointly addressed journalists along 27 other parties, accused the All Progressives Congress (APC) and INEC of rigging elections with the help of security operatives.
The group added that in unit 4, Tambiri Quarters, Agbere, Sagbama, a managing director of a federal government agency invaded the area with a large number of soldiers, policemen and thugs, and carted away all electoral materials, resulting in many casualties.
According to the political parties, "In Southern Ijaw, Ward 2, Oweikoroghe several deaths were recorded, including one Seidougha Taribi, who was shot dead. "We demand a fresh election to be conducted in all these areas affected and call on INEC not to accept any results from these areas."
The Labour Party (LP) also called for the cancellation of polls in wards 4, 5,6,7,11,12 and 13 in Nembe, insisting that the sustained shooting in the area scared the electorate from voting.
The state LP Chairman, Mr Ebiowei Olomu, told journalists during the briefing that in Nembe-Bassambiri, the materials were hijacked and taken to a private hotel where there was massive thumbprint of ballot papers. "We therefore demand a rescheduling of these elections or cancellation of any results therefrom as they would be products of mass rigging and bloodshed," the party said.
The CUPP said its leaders had already made a presentation to INEC on
the matter, and asked the electoral umpire to act on it urgently.