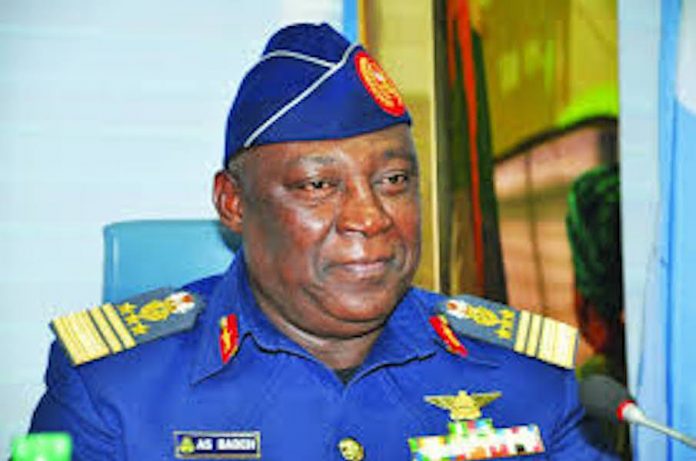 Last week's assassination of a former Chief of Defence Staff, Alex Badeh, months after retired Major General Idris Alkali was murdered in cold blood in Jos, Plateau State, is worrisome, writes Olawale Olaleye
The inevitability of death in human existence has never been a subject of debate. What has always been, however, is the circumstance of each death, whether it was natural or orchestrated. This is why the killings of two generals – Idris Alkali and Alex Badeh – by unidentified gunmen within months are a cause for concern. Indeed, everyone should be worried.
It is bad enough that the general state of security in the country has been awful and decrepit, somewhat. From the conventional to the unconventional security challenges, Nigeria has not ceased to combat men of the underworld, such that has put the nation's security architecture under huge strain, both in terms of its manpower and armaments.
Whilst it would be insensate not to acknowledge the efforts of the security agencies in spite of the limitations they grapple with in confronting the tasks before them, it does now however change the fact that enough has actually not been done to tame the general insecurity in the land.
First, it was retired Major General Idris Alkali, whose remains were discovered in a well in Gwuchet village of Jos, Plateau State. He was believed to have run into a sectarian crisis in that part of town and the feuding miscreants visited their anger on him. That story has though not been confirmed. But they not only killed him; they disposed of his remains callously.
The Army, after weeks of thorough search, reported that the remains of Alkali were found in a sack laden with heavy stones in an abandoned well in Gwuchet village in Shen district of Jos South Local Government Area.
Guchwet village had since been abandoned by residents. The community is less than 10 kilometres from 'No man's land' in Dura-Du, where the army eventually traced a shallow grave in which Alkali was buried but later exhumed. His vehicle with registration number Kwara MUN 670 AA had earlier been recovered from an old mining pond in Dura-Du on September 29.
Brig-Gen Mohammed, the Garrison Commander 3 Armoured Division, Maxwell Kobe Cantonment, Rukuba near Jos, said the location for the abandoned well was provided by one of the eight suspects declared wanted by the police, who submitted himself for interrogation.
"One of them, who is in police custody, brought us here directly. You cannot just see an abandoned well and see somebody inside; none of us has come here before but because we are working with intelligence, we were brought here and when we drained the water, we found the body," he said.
Unfortunately, the dust raised by the gruesome killing of Alkali had not completely settled when the news of the killing of a former Chief of Defence Staff, Air Chief Marshal Alex Badeh, filtered in. Badeh was killed on Tuesday by unidentified gunmen along Abuja-Keffi road while reportedly returning from his farm.
An account by the Nasarawa Police Command stated that, "On December 18, 2018 at about 18:35hrs, the former Chief of Defence Staff (rtd) while returning from his farm located in Panda Development Area of Karu LGA was attacked by gunmen at Tudu-Uku along Gitata-Keffi road.
"He was in the company of his friend and driver when the unknown gunmen ambushed and opened fire on his moving vehicle. The former Chief of Defence Staff suffered gunshot injuries, which resulted to his death while his driver was injured and the said friend abducted.
"The corpse of the late Air Chief Marshal and the injured driver has been taken to NAF Hospital in Abuja," the statement stated, adding that, "Following the directive of the IGP Ibrahim K. Idris, the Commissioner of Police in Nassarawa State, CP Yahaya Bello and some senior military personnel have visited the scene alongside the IGP's Intelligence Response Team, IRT, and Special Tactical Squad, STS, who are to carry out a discrete investigation into the case."
The statement also stated that a combined effort of the security agencies was ongoing to rescue Badeh's abducted friend and also arrest his killers.
It goes without saying that these killings are disturbing and curious. In fact, there are those, who believe they were not accidental, given the personalities of those involved. But whatever theories that are not yet proven cannot fly but the situations put the security of the country in an apparent state of shame, despondency and disappointment.
It is therefore expected that President Muhammadu Buhari, himself a retired general would take more than a passing interest in the killings of his comrades. Many look up to him to act like a true general and ensure that the killers of these people were not only nabbed, that general security in the land is improved upon especially, at a time when insecurity has generally spiked.
Thank goodness the Nigeria Air Force has claimed to have made significant progress on the killing of Badeh, the president must however strive to ensure that the gradually building up narrative that army generals were fast becoming easy and cheap targets by some of the anti-social agents does not thrive. But the only way this message can be passed on is by making the situations at hand a profound example.