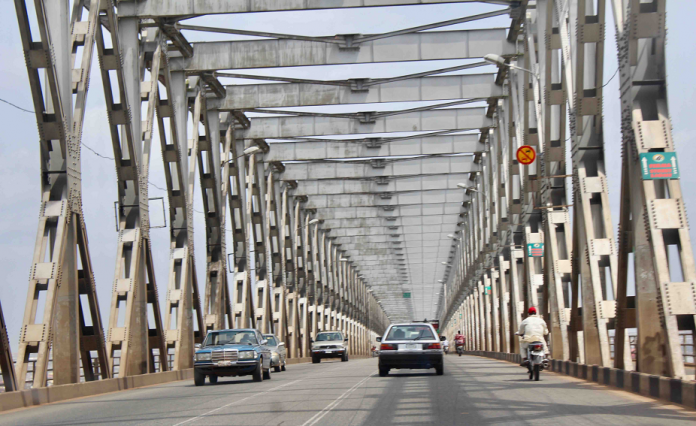 By Omon-Julius Onabu in Asaba

Reported discovery of alleged improvised explosive device (IED) around the Asaba end of the River Niger Bridge created anxious moments on Friday by residents of Asaba and travelers using the all-important bridge.
THISDAY learnt that workers who were digging a foundation for the perimeter fencing of the 'C' Divisional Police Station of the Delta State Police Command allegedly made the discovery of the suspected explosive device or locally made bomb.
The workers and people in nearby areas were said to have abandoned their work and deserted the neighbourhood for fear of their lives.
Divisional Police Officer (DPO) of the state, CSP Anietie Eyoh, when contacted would however not comment on the reported strange discovery but simply assured his men remained committed to their statutory duty of protecting lives and property of citizens including policemen.
The Delta State Commissioner of Police, Mr. Anthony Ogbizi Michael, assured residents of Asaba and others that there was no cause for alarm, saying that the Bomb Disposal Unit of the command had already evacuated the suspicious device for proper analysis.
The police commissioner, however, noted that the suspicious object was found to be no longer active but impotent after due analysis by the bomb disposal unit.
According to Ogbizi, "The bomb was discovered by the people digging the foundation, and our men from the bomb disposal unit evacuated it for analysis. But we discovered that the object is no longer active. It is therefore impotent and no threat to lives or property.
"So, we are just going to destroy it. I appeal to be people in the area to remain calm. Also, motorists plying the River Niger Bridge should have no cause for alarm as our men at alert to detect any attempt to destroy the bridge."
It could not, however, be ascertained the source of the "impotent bomb" or whether it is an unexploded ordinance abandoned or buried during the Biafran- Nigerian Civil War from 1967 to 1970, at which time Asaba witnessed much hostilities between the Nigerian and Biafran forces.