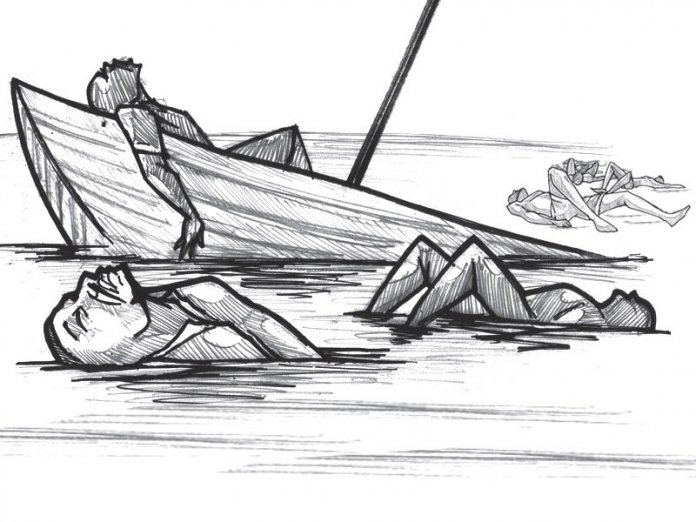 The authorities should enforce safety standards on the waterways
With the drowning of no fewer than 19 children in a boat mishap last Saturday in Lafiagi, Edu local government area of Kwara State, travelling through the Nigerian waterways has become a most dangerous risk. The boat was conveying the children across the River Niger for a traditional wedding ceremony when the tragedy occurred. But it was not an isolated incident. Hardly does any month pass without report of a boat accident and often with heavy casualty figures. In fact, this year alone, there have been over 20 such accidents which claimed hundreds of lives.
So commonplace are accidents on the Nigerian waterways that just three weeks ago, the Managing Director of the National Inland Waterways Authority (NIWA), Senator Olorunnimbe Mamora escaped death when a floating log of wood hit the boat carrying him and his entourage while on inspection tour of the Lagos facilities of the agency. That incident underscores one of the major causes of accidents on our waterways – collision with submerged hard objects.
According to estimates from the United Nations (UN), there are more than three million shipwrecks in the ocean floor worldwide and Nigeria is one of the countries where such wrecks are said to be lying under the water bed. Other causes of accidents include poor vessel maintenance, over-speeding, poor lighting during night voyages, overloading of boats, collision with another vessel as well as navigational and human errors.
As we have stated repeatedly on this page, it is understandable that boat accidents are inevitable in the creeks and coastlines, especially given the fact that the people living in those areas have no alternative means of transportation. It is equally a known fact that because of this absence of other reliable transportation system people tend to pile into whatever watercraft happens to be going towards their destinations. But we cannot continue to waste the lives of our citizens on avoidable accidents most of which happen as a result of overcrowding when very small wooden canoes carry passengers far beyond their capacity. Aside from overloading, another cause of these marine accidents is the fact that most of the boats are old and suffer from lack of proper maintenance.
Perhaps more important is the obvious absence of enforcement of safety standards and despite repeatedly stating this fact, the authorities have refused to act. In fact, not much is known about the existence of any mandatory operational guidelines for ownership of ferries and boats and the minimum standards that must be met to be in the business of ferrying people through the waters. Furthermore, the fact that there are hardly life jackets on board is a sure guarantee that casualty is bound to be high.
For years we have canvassed that operational standards be enforced nationally so that all ferry and canoe operators whether in the creeks of the Niger Delta or along the Lagos lagoons. There should also be regular inspection of these boats just like motor vehicles are inspected and deemed road worthy or marked "off the road" in order to detect dilapidated and rickety boats which constitute serious hazard to human lives. Provision of emergency services along the waterways is also worthy of consideration.
The absence of such emergency agencies often contributes to the high casualty figures recorded when boat accidents occur, more so as the operators have little or no knowledge about the first aid steps to take when faced with emergency situation. Until all these and other safety measures are put in place the nation's waterways will continue to be watery graveyards.
Quote
We cannot continue to waste the lives of our citizens on avoidable accidents most of which happen as a result of overcrowding