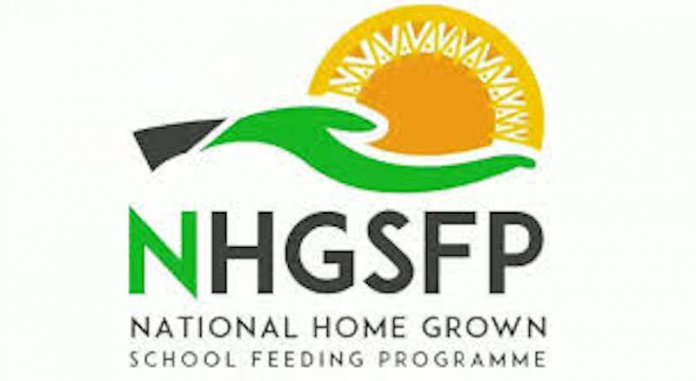 Jonathan Eze
Some poultry farmers have lauded the National Home-Grown School Feeding Program (NHGSFP) for helping to revitalise the livestock sector as well as enhancing their income.
Speaking in separate interviews on the positive impact the school feeding programme was having on their businesses and the economy in general, the poultry farmers commended the initiative and the transparent manner in which they were engaged to supply eggs for the intervention across the country.
Vice Chairperson/Egg Aggregator, Poultry Association of Nigeria (PAN), Kaduna State chapter, Hajiya Binta Adamu, explained that using PAN members to collect and supply eggs for the feeding programme in the state had helped in spreading wealth and fostering unity among members.
She disclosed that since the commencement of school feeding in Kaduna State in 2017, PAN has grown in leaps and bounds with initial sceptics now part of the scheme.
"The idea of using PAN members to collect and supply the eggs is a strategy that helped in spreading wealth and also carry members along. Since the advent of the NHGSFP, membership of PAN Kaduna State chapter has increased from 982 registered members to about 2000 members," said Adamu.
She further disclosed that the initiative has led to increased production of eggs in Kaduna, with farmers and other players in the supply chain smiling to the banks.
Adamu explained that "Kaduna State joined the National Home-Grown School Feeding Programme (NHGSFP) on 14 July 2017 and the aggregator supplies 35,000 crates of eggs weekly. This quantity of egg is being mopped from big registered and small unregistered poultry farmers as well as women co-operatives across the 23 local government areas in the State, as there is no way one person can supply such massive number of eggs every week.
"Most of our farmers who had difficulty in selling their eggs and some selling on credit in the open market suddenly regained their liberty when we started mopping their eggs and paying them instantly. The number of farmers who currently supply eggs to the NHGSFP in Kaduna State stand at over 500 persons; this includes small farmers that supply between five to 50 crates on a weekly basis. In Kaduna State, eggs are in high demand and are the key in poultry farming as farmers are increasing their production."
Also speaking, the proprietor of Epac Farms, Oyo State, Ms Aishatu Ibrahim, disclosed that the benefits of supplying eggs for the school feeding programme in the State has not been limited to poultry farmers alone, but has extended to commercial drivers as well as bakeries.