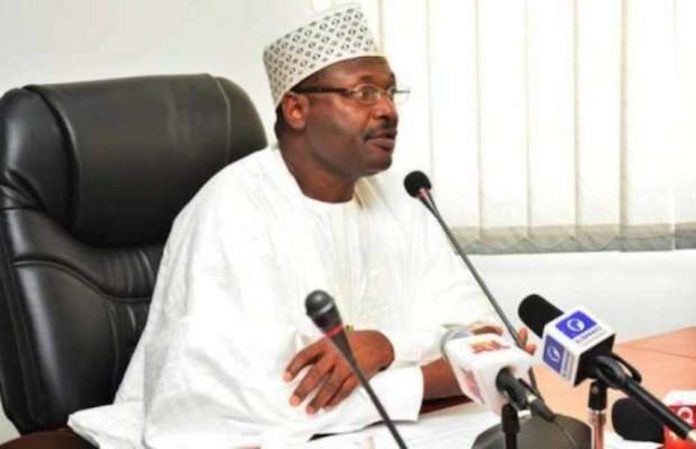 As the 2019 election campaigns officially kicked off, the need to shun hate speech has becomes election imperative, Olaseni Durojaiye writes
The official commencement of electioneering ahead of the 2019 general election has necessitated that a few warnings are sounded with the prime objective that the elections eventually hold peacefully and in a free and fair atmosphere without any untoward aftermath.
This is all the more important given the tension and apprehension that have come to characterise the nation's election cycle. The tension and apprehension are disturbing and avoidable. It is trite to state that the signs are already foreboding. Such a conditioned atmosphere has always hurt the nation politically, irrespective of which party wins the much coveted seat, given her skewed federalism and presidential system.
Already, there are reports of capital flight from the nation's fragile economy. This has become a recurring decimal every election cycle. Some financial analysts argued that the foreign exchange outflow from the system around this time belongs to foreign investors, who they described as fair weather friends.
Whether they are right or not, the fact remains that businesses do not thrive in tumultuous environment just as not many foreign investors will risk its investment, when the signs of palpable conflicts that could consume the investments are discernible, especially when fuelled by hate speeches among the major political actors.
It is therefore necessary that politicians are warned in the strongest terms to safeguard the electoral process from any action or inaction that could jeopardise the process and set the nation ablaze. Of course, the electoral umpire has a duty to be transparent and neutral. It is even the more important to get the politicians to sign on to the no hate speech creed as it is the way to a prosperous and peaceful post-election era.
To achieve same, politicians and candidates in the election as well as their foot soldiers must shun hate speeches during the campaigns. All stakeholders in the political space need to desist from deploying all forms of inflammatory statements, inciting innuendos and campaign of calumny as they go about canvassing for votes.
Many factors make sounding this warning very pertinent. Most disturbing is the character make-up of the nation's politicians and their winner-takes-all orientation, which often makes to deploy every legitimate and illegitimate means to win elections. Over the years, their modus operandi has been to coat their hate speech in cultural, ethnic and religious colourations, coupled with their penchant for being everything but magnanimous even in victory, further compounds the matter.
Instructively, the concern about hate speeches being deployed during elections is not new.
A team of professors from the Ahmadu Bello University (ABU) Zaria that studied the conduct of the 2015 elections in Nigeria affirmed that politicians used hate speeches to win elections, adding that hate speeches featured prominently during the 2015 general election and were relayed by social media.
According to the Political Science professors, ethnicity and religion are still the trademarks of politicians in Nigeria.
The dons' position was contained in a communiqué issued after an international conference held at the department of Political Science and International Studies, Faculty of Social Science, ABU, Zaria, which held in April 2016. The professors then advised politicians to shun hate speeches.
The communiqué, which was jointly signed by the Chairman Communiqué Committee of the Conference, Prof. Hudu Abdullah, and the Chairman, Local Organising Committee, Prof. Ayo Dunmore, also noted that the plethora of political parties in a multi-ethnic society like Nigeria is a menace to a viable democratic culture and acknowledged that internal democracy is rarely respected by Nigerian political parties.
Interestingly, the calamitous consequences of hate speeches abound in history. The Rwandan genocide of 1994 is one and still fresh in human memory notwithstanding the giant strides that that country has since recorded after.
Whatever the remote causes of the Rwanda genocide were, analysts, critics and other commentators agreed, was exacerbated by hate speeches and inciting statements. Those who orchestrated the sadistic campaign may have thought they had a justified cause while hatching the inhuman plot, but today some of them live in regret that they were masterminds in the killing of between 800, 000 and one million people.
Truth be told, Nigeria's multi-ethnic set-up makes it a fertile ground for hate speeches to easily germinate and yield catastrophe of unimaginable proportion, which is why every politician must shun the act. And in doing so, all stakeholders must come good and play by the globally acceptable democratic practice. Anything contrary will be unacceptable especially with the current unease and ethnic suspicions that the herdsmen killings have birthed in some parts the country.
But it needs not be so. Analysts opined that our diversity, if well managed and explored, has the capacity to bring certain advantages including productivity, creativity and efficiency that strategically position the country in the competitive global economy.
Commentators, who warned against hate speeches, also insisted that a repeat of the Nnamdi Kanu saga must be avoided even as some of them warned that perpetrators of such inciting speeches as promoted by the fleeing ethnic breakaway campaigner may not be as lucky as Kanu, when the die is cast. They maintained that if they shun all entreaties and promote hate speeches in their campaigns, everyone will become a victim, including the promoters too.
Public affairs commentators maintained that Nigerian politicians only need to pay heed as many stakeholders, among them are Independent Electoral Commission (INEC) officials, Sultan of Sokoto, His Eminence, Alhaji Sa'ad Abubakar 111 and Civil Society Organisations from different parts of the country have all lent their voices to the call at different times.
Sultan Abubakar 111, who doubles as the President-General of the Jama'atu Nasril Islam, at a pre-Ramadan lecture in May, told politicians in the country to deliver dividends of democracy to the people rather than propagate hate speeches.
In the same vein, a CSO, Progressive Mind for Development Initiative (PMDI), urged political parties to caution their candidates against the use of hate speeches and sentiments during campaigns.
The Yola, Adamawa State-based NGO gave the advice a fortnight ago in a statement signed by its President, Abubakar Abdulsalam, adding that the call became necessary in view of the approaching general election in the country.
Abdulsalam warned that, "We deemed it necessary to call on all political parties to warn their respective candidates to desist from hate speeches during campaigns. Campaigns should be strictly on development in all aspects of human life," he stated.
Rather than resort to hate speeches, commentators wanted politicians to make their campaigns issue-based.
According to Dr. Kolade Adams of the Political Science department at the Lagos State University (LASU), Ojo, political stakeholders should focus on selling superiority of their party's manifesto and programme to the people as against de-marketing the other party through campaign of calumny and use of hate speeches and sentiments.
"What the people expect of politicians is focus on selling their parties and candidacies to the electorate. I expect them to argue out the superiority of their party manifestos and programmes of execution, when elected, not to resort to boastful languages, campaign of calumny and hates speech given the negative outcomes going such route could wrath on the system," Adams told THISDAY.
Fortunately, the country has a model to look up to in former President Goodluck Jonathan. Quite uncharacteristic of the average Nigerian politician and leader, he had gracefully accepted electoral loss in 2015 and called the eventual winner, President Muhammadu Buhari to congratulate him. That sportsman-like attitude is what is required of Nigerian politicians at this time.
Findings have shown that the disadvantages of hate speeches during campaign always spill over into the next administration.
An economy policy analyst with the Lagos Chamber of Commerce and Industry (LCCI), Rotimi Oyelere argued, "even if we don't get to have conflict, the economy suffers afterwards. Hate speech impedes economic growth especially, in an economy like ours. Our investment space is largely buoyed by foreign investors, if our politicians heat the polity, foreign investors will flee with the portfolio investments.
"Then, after elections, we start another cycles of wooing them. It always takes time before they come back and while they contemplate whether to return or not the economy suffers and we lose ground. So, beyond causing physical destructions and violence, hate speeches also hurt the economy," he added.