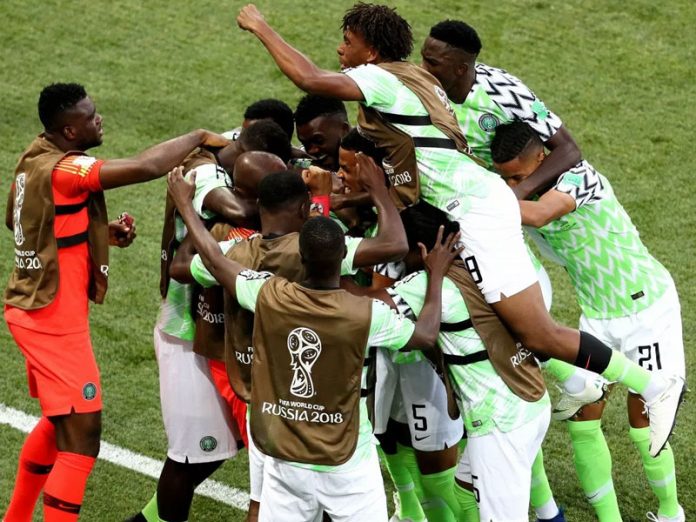 Tayo Balogun's column
I am one of those who believe that the Super Eagles did well against South Africa penultimate Saturday. I told a group of friends who watched that AFCON 2019 qualifier with me that Bafana Bafana were lucky to escape with a draw because we have a more experienced collection of players who know how to do what they have to do while they have a more cohesive team short on talent and experience. In truth, the Super Eagles were denied victory by the incompetence of the referees of the match.
But that is not what I want to talk about today. My concern this morning is to advice the NFF President, Amaju Pinnick to concentrate more on his job and do less of politicking. I believe the job of the President of our football federation is clear cut- create the enabling environment to grow our football in all aspects of the game. In the process, ensure that ALL teams representing our country reflect the quality of our football. Under Pinnick, our football has not done as well as it should. Our teams, particularly the age group ones have been unimpressive.
Most times they have floundered and apart from qualifying for the World Cup, our senior national team, the Super Eagles, could not be said to be outstanding in results recorded over a five-year stretch. Twice consecutively, they could not manage to qualify for the Cup of Nations. The women's teams have not fared better. The once glorious heights achieved is now severely threatened by teams who dared not pass rudely by years before. At the on going Women AFCON in Ghana, Bayana Bayana humiliated our poorly prepared Falcons who played more like pregnant women. We lost 1-0 to South Africans. We never prepared for the match. Our girls literally walked into the competition. As against their South African counterparts who had been preparing for months. It was like we never knew an African Women's Championship would take place! Luckily for us, we survived that initial scare and are now in the final after playing badly in the semis against Cameroon but survived ensuing penalty shoot out.
The expectations when Amaju was campaigning for reelection was that he is best poised to right the wrongs of the past. Most people feel he has acquired enough experience from the numerous failures of the past. That from what he has learned he was best suited to lead our Federation. I still feel that way. That is why I am advising him to please stay off politics.
Some two days ago I read from the blog of one of the most respected sports journalists about an attempt to play some politics. He was reported to have been quite effusive in his praise for President Muhammadu Buhari for making it possible 'for our football to continue to thrive' . He was also reported to have praised the Plateau State Governor Mr Simon Lalong for asking his wife to come along to watch the Eagles play in SA. Ordinarily, these actions are innocuous and should be allowed to pass. But the truth is that he was praising the President for political reasons. The campaign against him during the last election was that he was a PDP man (as if that has become an offence) now Amaju wants to belong. If he must do that he must work on our football which at the moment is definitely not thriving. Our result at the last World Cup was a regression. We could not get to the second round as we did in the previous edition. Our football is still bedeviled with maladministration. Enroute qualifying for the World Cup we fielded a disqualified player and got docked for it!
So how is our football thriving? I do not believe we should be indebted to Lalong for coming to watch the Super Eagles with his wife. If he loves the team so much he could sponsor 200 supporters to South Africa. I know Lalong helped Amaju to stay in office when the Sports Minister, Solomon Dalung, was aiding his enemy to plot his removal but it is to our football that he owes his loyalty.
We have a lot to do in developing the structures that would grow our football. We need a strong administrative base on which we can build an organisation that is not only effective but also efficient. I am told that Amaju has succeeded in making the NFF 60% self sufficient. We expect him to spend the next four years building a solid base for self reliance. He should set his sight on creating an NFF that would operate like a business enterprise, peopled by those who know what it is to run football. That is the task before Amaju Pinnick, not fawning on politicians.