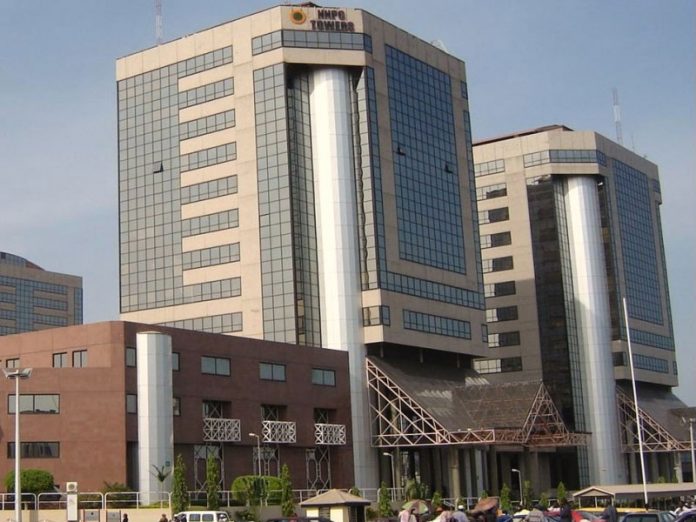 Chineme Okafor in Abuja
The Nigerian National Petroleum Corporation (NNPC) wednesday said it would raise the level of current petrol stock from 45 to 50 days, stating that this should provide adequate supply buffer for the country going into the impending Christmas and New Year season.
The NNPC also urged, through its subsidiary, Petroleum Products Marketing Company (PPMC), oil marketers under the aegis of Major Marketers Association of Nigeria (MOMAN), to regulate the volumes of petroleum products they send to their members' affiliate stations close to Nigeria's borders with other African countries
The move is to stem the smuggling of the country's cheap petroleum products to other countries.
A statement from the Group General Manager Public Affairs of the NNPC, Mr. Ndu Ughamadu, quoted the Managing Director of PPMC, Mr. Umar Ajiya, to have said these when he met with executives of MOMAN in Lagos.
Ajiya explained that price arbitrage which is the differential between the regulated price of petrol in Nigeria and high products prices in neighbouring countries now encourages smuggling of products from Nigeria to these countries.
He, however, expressed confidence that MOMAN would take up the challenge, adding that its members have remained the most reliable partners in the country's downstream petroleum sector.
According to him, the NNPC and PPMC have built up adequate stock of petrol and other products, and that their petrol stock alone would last about 45 days even in the absence of fresh supplies.
But he stressed that their target was to get the sufficiency level to 50 days.
"We have 2.2 billion litres of petrol, 1.1 billion on land and 1.1 billion on marine, 800 million litres in PPMC depots in addition to 27-day sufficiency of AGO, 98-day sufficiency of ATK and 48-day sufficiency of DPK," Ajiya said.
He implored MOMAN to take advantage of the stock sufficiency and request for more products for their stations across the country.
Ajiya equally stated that the corporation has stocked in products in its nine Inland depots, including Enugu and Aba and will begin to sell them by December 1, 2018, with a view to forestalling frequent shortages being experienced during Christmas and New Year in the eastern part of the country.
In the statement, the Executive Secretary of MOMAN, Mr. Clement Isong, said the association was committed to taking more products to their stations across the country.
Isong said: "We are ready to support NNPC/PPMC to flood the country with products during the Yuletide season and beyond as we go into general elections next year."