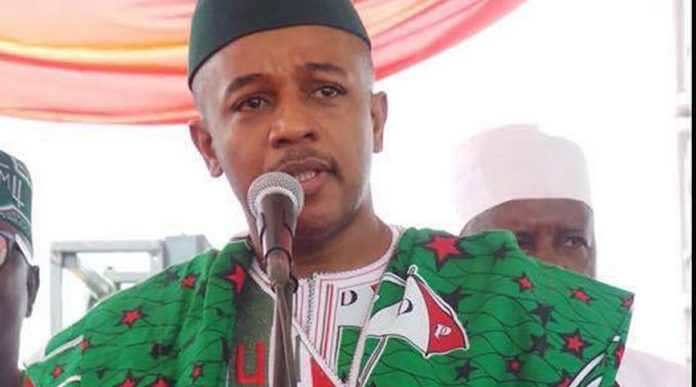 By Laleye Dipo in Minna
The Peoples Democratic Party (PDP) governorship standard-bearer in Niger State, Alhaji Umar Mohammed Nasko, has assured the electorate that he will not take them for granted when voted into office in 2019.
"I can assure you that I will run an open government where everyone will have a say and also contribute to the day-to-day administration of the state," he said.
Nasko, who was speaking in his campaign office when a group of youths from the three senatorial zones of the state called to pledge their support for him, said: "I will ensure no part of this state is marginalised in the sharing of dividends of democracy.
"I will give equal attention to all parts of the state. My agenda will also be to reunite the state so that together we can move our state forward," Nasko declared.
The PDP governorship hopeful lamented the "lack of accountability and transparency in the state", saying: "Most of our roads are no longer passable resulting in high number of vehicular accidents on these roads.
"On assumption of office, we will immediately focus attention on the reconstruction of these roads for easy movement of goods and services."
Nasko also said that he would bring a "new lease of life to the civil service" by providing them with the necessary tools for them to do their jobs.
He however challenged the youths to reject any attempt to make them engage in any form of illegality, insisting that "don't allow anyone to use you as thugs during the campaigns and in the election".
The governorship standard-bearer also asked the youths to mobilise people in their communities to obtain their Permanent Voter Cards (PVCs) because "without your PVC you cannot vote".
The spokesman of the delegation Mohammed Mohammed Liman said the amalgamation of youths in the state had agreed to work for the realisation of the ambition of the PDP governorship candidate.
Liman however pleaded with the PDP to ensure they carry them along in all of its processes.