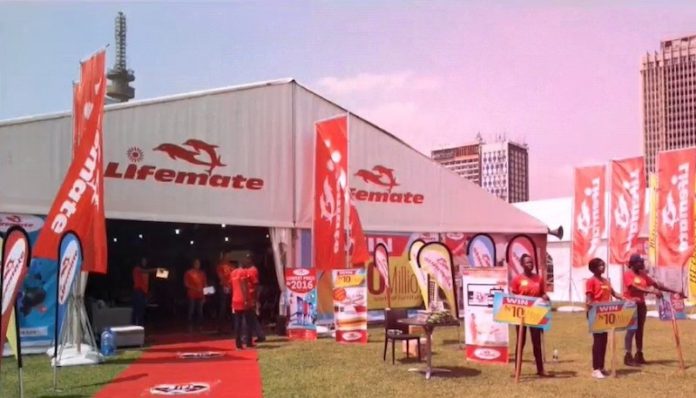 Fadekemi Ajakaiye
Lifemate Nigeria Limited, a one stop shop furniture company and a leader in providing high quality furniture products in Nigeria for over 15yrs, is organising the 2nd edition of their customer reward party on the 1st of December 2018. As part of the company's corporate culture to appreciate their esteem customers, associates, business partners, government agencies and friends, in this regards, the company will be organizing a customer appreciation party and also celebrating the grand opening of their newest head office furniture showroom extension at plot one Ikosi road Oregun Ikeja Lagos.
The new showroom, which is about three thousand square meters, has been beautifully updated to offer the latest furniture designs in a wide variety of furniture brands, styles, and price points. Showcasing the newest styles of Traditional, Modern and contemporary international designs for both residential and commercial at a giveaway price.
The unbeatable price slashes giving to customers is to commemorate customers for their continues patronage over the years, as part of putting smiles in the faces of loyal customers, there will be a three days promotional discount sales. The three days discount promotional sales, is set to run from November 29th – 1st of December 2018 at the head office furniture showroom and customers will be giving 50% discount on home furniture, sanitary wares, outdoor furniture products and 20% discount on Royal furniture products. The discount sales is a way of thanking our customers for their patronage, ongoing loyalty and business support over the years.
As part of the celebration, Lifemate Furniture customers will be treated to a lot of free gifts items, the party will feature a guided tour of the new showroom, food and drinks, live entertainment, grand opening discount sales, special pricing and much more.
To top it all, there will be a raffle draw, 1st prize will go home with a massage chair, 2nd prize 500,000 voucher, 3rd prize 300,000 voucher for two people, 4th prize 200,000 voucher for two people and the 5th prize gets a Duvet for ten people. Customer who purchase furniture products worth one hundred thousand naira stand a chance to get N10,000 cash coupon.
"The new showroom was recently stocked with brand new furniture products with unique designs that will make your home the envy of your neighborhood. The new products, which really represent a host of offerings, cut across all core furniture categories such as Royal furniture, home furniture, office furniture, kitchen cabinet, Outdoor furniture, sanitary wares, massage chair, Lighting and Accessories.
"Since the company's inception in 2006, the mission has always been to be the foremost provider of super quality products and to create higher level of living through tech – enabled innovation and offer an extensive selection of home furnishings with outstanding value. As a full-line furniture manufacturing company, the company's goal is to provide products for every room in every home at multiple price points with the ultimate goal of providing retailers and the customers with more value for affordable prices.