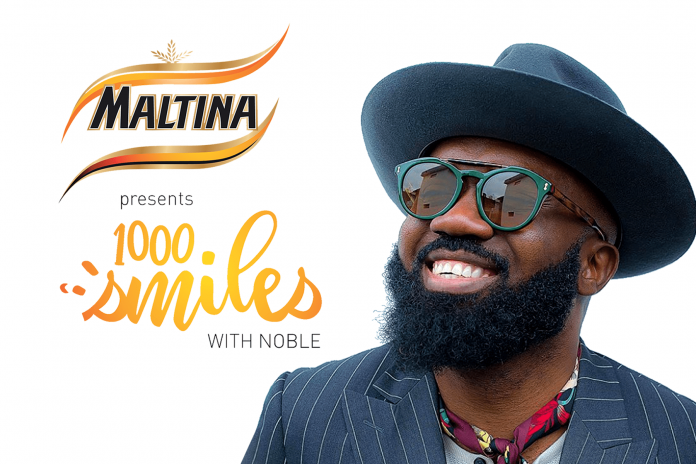 Promoters of Maltina, from the stable of Nigerian Breweries, have partnered with Noble Igwe to capture 1,000 genuine smiles all across Nigeria.
A statement issued by the company stated that the idea was premised on how a smile can change the world.
 The initiative Tagged  "1000 smiles with Noble, sees Noble Igwe, a publicist and media practitioner capture smiles of everyday Nigerians.
 A smile is easy, free and is known to solve problems. In line with the brand's essence to share happiness, it has through Noble Igwe, will be giving out Maltina Cans to people all across Nigeria as he documents their smiles. 
The 1000 smiles campaign would see both Maltina and the Noble Igwe production team gathering content via taking photographs and recording of videos of people giving reasons to smile and stay happy. This campaign promises to be interesting, fun-filled and adventurous for all involved.