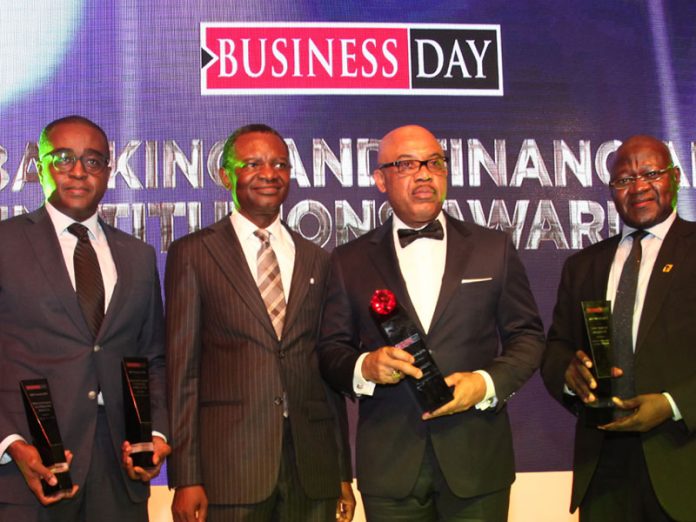 FBNQuest Asset Management, a subsidiary of FBN Holdings Plc, was nominated and won in two categories, at the 2018 BusinessDay Banking and Financial Awards. The annual event is a gathering of industry leaders from the financial services sector to celebrate the achievements of those who drive growth, development and financial Inclusion in Nigeria.
FBNQuest Asset Management received the awards for "Equity Fund of the Year – FBN Nigeria Smart Beta Equity Fund", and "Bond Fund of the Year – FBN Nigeria Eurobond (USD) Fund". The firm was recognised for its strong mutual funds' performance over the last 12 months across all public funds and portfolios, as it remains committed to being the leading partner for individual and institutional investors.
Commenting on the awards, Ike Onyia, Managing Director of FBNQuest Asset Management said, "These awards are an incredible honor. They are an acknowledgement of the hard work and dedication of the teams,and an affirmation that we are on course as we continue focus on theopportunities to innovate and change the game.
The FBN Nigeria Smart Beta Equity Fund was the first of its kind in this market. To be recognized for a job well done is proof that we are making a difference, and our clients are satisfied with the valuewe deliver."
The two awards received at the BusinessDay Banking and Financial Awards to the portfolio of awards FBNQuest Asset Management has won in 2018, as it had earlier in the year been announced as the winner of the EMEA Finance 2018 African Banking Awards for the"Best Asset Manager in Nigeria" and "Best Asset Manager, Pan-Africa".