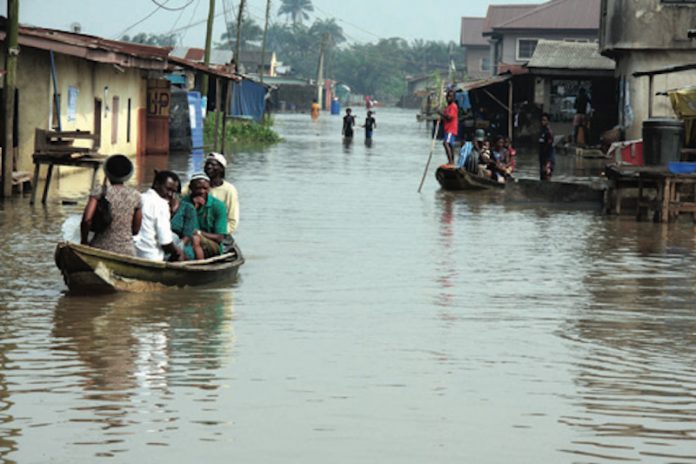 By Laleye Dipo in Minna
Niger State Government has aggregated the loss of agricultural produce as a result of this year's flood at N5 billion, even as the government lamented that over 4,000 hectares of cultivated farmland were submerged.
In addition, the government said 12 local governments were "seriously affected" while the effect on seven others "is negligible."
Commissioner for Agriculture, Alhaji Muhammad Haruna Dukku who disclosed this while briefing newsmen in Minna on Friday,  however, did not name the affected local governments but explained that not less than 20,000 farmers were affected by the flood.
Alhaji Dukku said the statistics and other information pertaining to the disaster had been presented to the Federal Ministry of Agriculture which requested for such information from all the states affected by the 2018 flood.
"We are awaiting assistance for the farmers from the federal government but before the assistance comes, we are trying to support the farmers with improved seeds so that they can embark on dry season farming."
The commissioner assured that despite the huge loss recorded by the  farmers in the last  season "we will still have bumper harvest."
Aside from the assistance given by the state and the one expected from the federal government, Dukku said some of the farmers that registered with the Nigeria Agricultural Insurance Corporation were already receiving compensation which he said would further cushion the effect of the disaster on the farmers most of whom got loans to embark on the venture.
"Agriculture is a serious business, we are advising farmers to have insurance cover for their farms because of this type of disaster," he said.
Dukku, however, said that despite the flooding of the riverine areas "the people are still refusing to be relocated upstream.
"Immediately the flood subsided they have returned to the hitherto flooded communities, these people have serious attachments to their ancestral homes."
The commissioner said the tractor hiring scheme revived by the government in this year's planting season assisted many farmers as over N142m was generated from the scheme.
He said the government would continue to place more emphasis on agriculture because "it is a way to employ our youths and generate more income for farmers."
Briefs