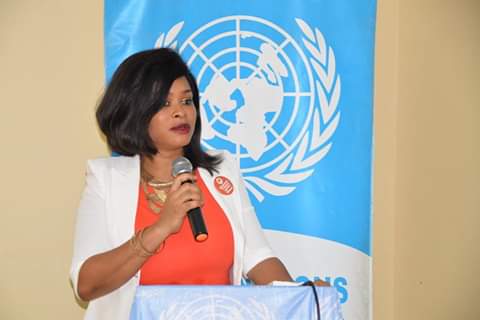 Hauk Foundation (HF) in collaboration with the United Nations Information Centre (UNIC) has called for an end to violence occurring against women and girls in the society. The founder of HF, Mrs Hauwa Sodeinde said this during a "International Day For The Elimination Of Violence Against Women" held in Lagos.
She stated that in Lagos alone,  about eight cases of domestic violence are reported daily. ''We begin to wonder what sort of help the reporters got and what happens to the number those who do not report this abuse as it is evident that most women have simply adjusted to the lifestyle'', she added.
 According to Hauwa, the organisation's duty is not only to stand in solidarity with them but also to intensify efforts to find solutions and measures to stop the preventable scourge with a detrimental impact on women's and girls' lives and health. She explained further that domestic violence is destructive for both the battered, the aggressor and the witnesses who most time are vulnerable children.
''That is why Hauk Foundation mobilised  an array of panel  to address both the root causes of violence as well as its most immediate consequences. I urged  other NGOs to agree with us to achieve this communal victory, we can  break the cycle of domestic violence'', she stated.