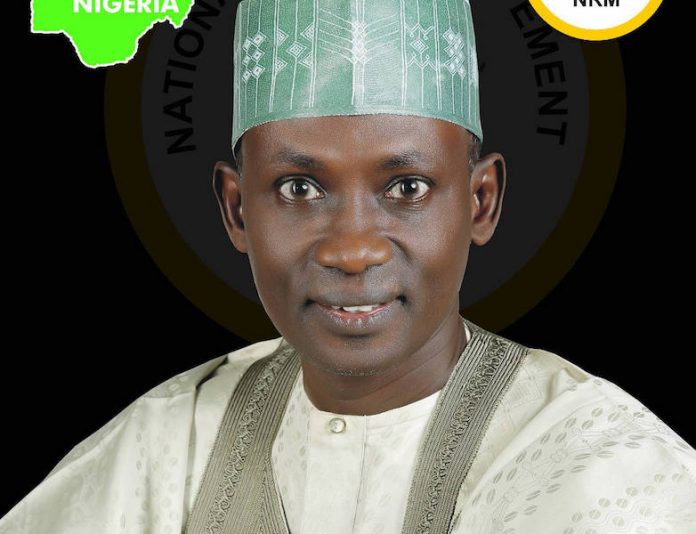 Mr. Usman Ibrahim,   Presidential candidate of the National Rescue Movement fielded questions from Oghenevwede Ohwovoriole on the risk involved in the use of National Youth Service Corps members as ad hoc staff and Vice Chancellors as returning officers by the Independent National Electoral Commission
What is your take on the use of corps members as ad hoc staff by INEC during elections?
The lives of those people should not be put at risk. INEC should go back to what we know: civil servants and volunteers. Like in other countries it is volunteers. If you go to Australia, Britain and others it is volunteers who sincerely want to conduct elections that contribute their quota.
On training of ad hoc staff it shouldn't be during election period only  when election is near that INEC will train hoc staff. The training information should be in the public domain. So that anyone who is interested can go to the commission's website and see the rules of the game.
Application for ad hoc staff should be done online. Interested volunteers can register their details and contribute their quota if picked by INEC to work as ad hoc staff.
On the use of Vice Chancellors (VCs) as returning officers for elections

Initially Jega (former INEC chairman)  brought this idea of Vice Chancellors but I have my reservations. Don't drag our educational institutions into the hands of politicians. VCs  are great people, VCs are people of integrity. But look at what is happening. They will corner a VC and ask him to announce the result that has never been done. And then the VC will be forced to announce result and when he gets home he finds it difficult to sleep. In 2015, there was a similar experience where they had to withdraw a result and re-present it for the VC to announce. The VCs should not be dragged into such. They are manipulating the VCs because they are in their(federal government) payroll and if they refuse to dance to their tune they will be removed.
Can't the volunteers find themselves in the same trap? 
If someone is a volunteer he cannot be forced to do what he/she doesn't like. They should open it to the public so that people such as retired judges and permanent secretaries with impeccable character can be a volunteer/returning officer. It should not be restricted to a particular group of people only.
Don't you think politicians or INEC can corrupt the process?

If you open it people will see who you are bringing and they will make noise. Because there should be a system after the volunteers have put their names, there should be a display of the names and anybody that has anything against any of them can raise it. just like INEC does with the voters register and list of candidates which is displayed before an election for people to see and make corrections or point out any illegality or raise a petition against  it.
On your ambition of becoming the President of the Federal Republic of Nigeria come 2019, how are you taking it to the grassroots?

By the grace of God, we are mobilising the grassroot and we are going to every corner of this country. Mobilising them and telling them  your future is at stake because if you allow the PDP come back after 16 years of looting it means you want to give them another four years to loot. And if you are inviting APC to rule again with this four years of confusion you want to add another four years of confusion.
We should be thinking of an alternative and the NRM is the alternative. This is the honey we are offering to Nigerians. There is so much bitterness in the land and we are now offering honey let Nigerians come taste the honey and it will get better.
On the current security crises in the country, how do you hope to solve it if elected?
The best way is to alleviate poverty and create employment for the youths because they are vulnerable and we cannot solve the security situation as long as the recruitment chain remains vulnerable. Therefore we have to cut the recruitment chain first. For now people can go and corrupt the idle mind to do any crime but when you alleviate poverty and create employment by providing electricity for the industries to come up and for artisans to spend less on buying petrol. You would have solved security problems by 50 per cent.