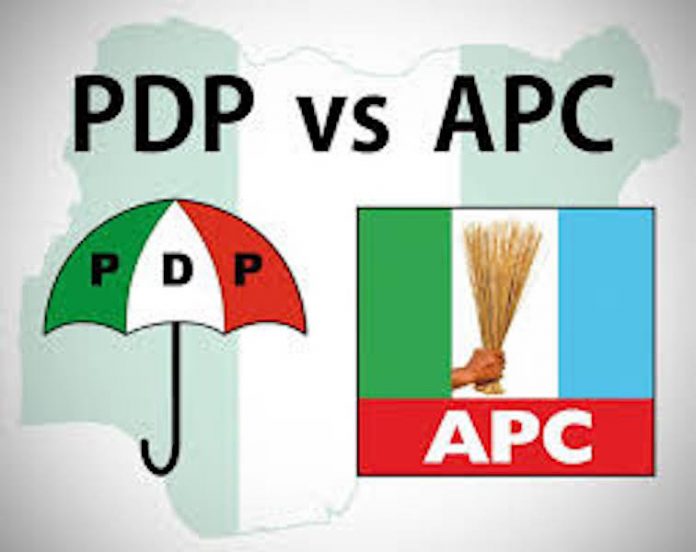 Enugu State Peoples Democratic Party (PDP) Wednesday debunked allegation by the All Progressives Congress that it was preventing the party from mounting its billboards in the state and defacing existing ones.
In a statement issued by the State Chairman, of the party, Hon. Augustine Nnamani,  PDP advised Enugu APC to appreciate the existing peace in the state and stop making false allegations.
The party said APC should appreciate the spirit of friendship being extended to all political parties through PDP-led government's multi-partisan approach to governance, which it claimed most of their (PDP) leaders had acknowledged.
The statement read: "The attention of the Peoples Democratic Party (PDP) in Enugu State has been drawn to the unfounded allegation by the factional state chairman of the All Progressives Congress (APC), Mr. Ben Nwoye, that the PDP is stopping the party from mounting its billboards in the state and destroying available ones.
"Ordinarily, the state chapter of the PDP would have wished not to join issues with the opposition APC in the state, over series of mischievous allegations against our great party, but since this recent accusation is capable of undermining the enviable style of governance in the state, anchored on peace, good governance, decency, credibility and respect for all institutions, the need to react becomes imperative."
The party said it did not and certainly will not prevent any other political party in the state from mounting its billboard in any approved location.
It said in line with its tradition of according respect  to the President or his deputy each time they visit the state,  the PDP-led state government had already mounted billboards in strategic locations, welcoming Vice President Yemi Osinbajo to Enugu State on Friday,
"Such act of hospitality and the demand of protocol from the PDP government in Enugu State should not been seen by the state chapter of the APC as an opportunity to misrepresent issues and lie against the PDP," PDP stated.
The party further stated that contrary to the allegation, it was the APC that had been destroying PDP billboards in the state despite the fact that an advocacy group, Youth Coalition for Good Governance, had recently raised the alarm in the media over such plans by members of the major opposition political party in the state.