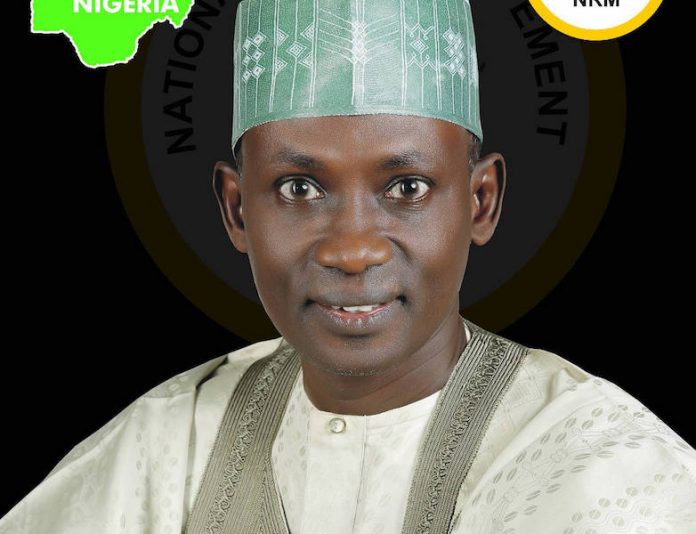 Oghenevwede Ohwovoriole in Abuja
The Presidential Candidate of the National Rescue Movement (NRM) Mr. Usman Ibrahim has criticised the use of National Youth Service Corps members as ad hoc staff and university Vice Chancellors as returning officers during elections. He said that the lives of these young Nigerians are being put at risk and that the Vice Chancellors are being exposed to politicians for abuse. He made this disclosure when he spoke to THISDAY in Abuja.
Ibrahim said that INEC should stop using corps members as ad hoc staff but rather go for retired civil servants with impeccable character.
"The lives of those children should not be put at risk. INEC should go back to what we know; civil servants and volunteers. Like in other countries can be used as volunteers. If you go to Australia, Britain and others it is volunteers who sincerely want to conduct elections. Volunteers come and contribute their quota.
"Application for ad hoc staff should be done online where interested volunteers can register their details and contribute their quota if picked by INEC to work as ad hoc staff," he said.
According to Usman it was former INEC chairman Prof. Atahiru Jega who brought this idea of using Vice Chancellors as returning officers but it is not good for these highly respected people.
"Initially Jega brought this idea of Vice Chancellors but I have my reservations; don't drag our educational institutions into the hands of politicians. VCs are great people, VCs are people of integrity. But look at what is happening; they will corner a VC and ask him to announce the result that has never been done. And then the VC will be forced to announce result and when he gets home he finds it difficult to sleep. In 2015 there was a similar experience where they had to withdraw a result and re-present it for the VC to announce. The VCs should not be dragged into such. They are manipulating the VCs because they are in their payroll and because if they refuse to dance to their tone they will be removed." He said.
He advocated for the use of volunteers especially retired civil servants with impeccable character and that it should not be restricted to a particular group of people only.
"If someone is a volunteer he cannot be forced to do what he/she doesn't like; they should open it to the public so that people such as retired Judges and permanent secretaries with impeccable character can be a volunteer/returning officer. It should not be restricted to a particular group of people only.