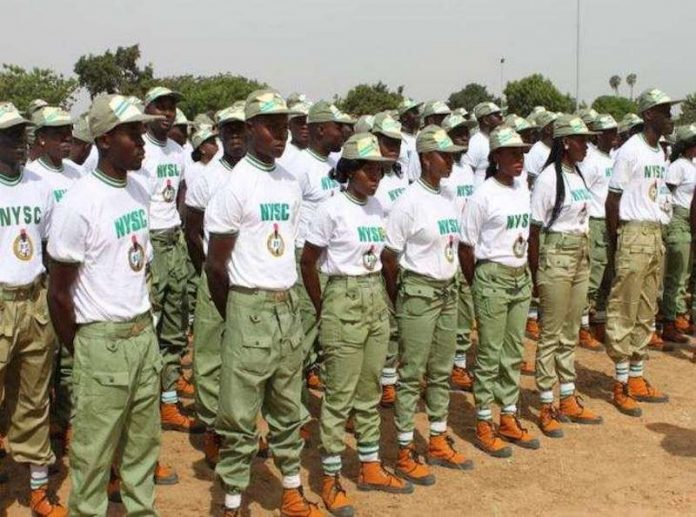 By Segun Awofadeji in Gombe
The National Youth Service Corps (NYSC) has said that no fewer than 1,429 corps members posted to Borno, Yobe and Gombe States are to observe the mandatory three-week orientation course at the Amada temporary orientation camp in Akko Local Government of Gombe State.
According to the Yobe State Coordinator of the NYSC Grace Adzer, contrary to speculations, it is not as a result of security concerns of the North-east but a decision by the management of the scheme to hold the camp in a particular camp ground when the number is not much.
The North-eastern states of Nigeria have been bedevilled with activities of insurgents in the recent past which have warranted the exclusion of the mandatory one year service from Borno, Yobe and Adamawa States some years back.
However, with the return of relative peace in the region, the orientation camps were held for the troubled states in some neighbouring states after which the prospective corps members are then sent to the designated states for the one year service.
Speaking with THISDAY shortly after the swearing-in of the corps members at the GSS Amada temporary NYSC camp for Gombe State Tuesday, Adzer said the facility is not overstretched even when three states are holding the camp in one ground at the same time.
She said there is absolutely no cause for alarm for three states orientation camp to be held in one place at the same time considering the number of the corps members sent to the three states.
According to her, "The facility is not overstretched because the number is not above the facility. More so, Gombe is fully prepared and has the facility to accommodate the three states.
"It is only when there is a mop-up of students who, for some reasons could not serve in the previous times and where the number is not high that states are being merged to do the orientation together in one place at the same time.
"The only thing is the curiosity of the corps members who are anxious to know how Yobe is and what they will expect from Yobe. These are the kind of issues the corps members have been confronting me with. But they are feeling very much at home here in Gombe considering the peaceful and accommodating nature."