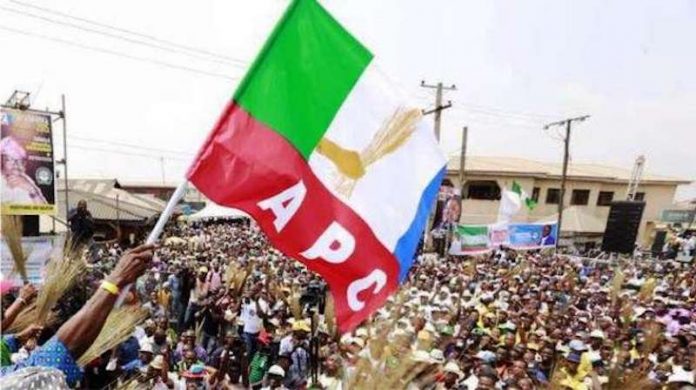 Okon Bassey in Uyo
The Akwa Ibom State Government has told the governorship candidate of the All Progressives Congress (APC) in the state, Nsima Ekere that he doesn't need to be a state governor before creating jobs for youths in the state and the Niger Delta region.
 The state government noted that with the mandate and the law establishing the Niger Delta Development Commission (NDDC), the APC governorship candidate as the boss of the NDDC could still generate jobs for jobless youths in the region and should not wait until he is crowned as a state governor.
The state government was reacting to a statement credited to the APC governorship candidate that "he will build" what he described as "real companies" if elected governor of Akwa Ibom State come 2019 governorship election.
In an interview with journalists yesterday in Uyo, the Senior Special Assistant to the Akwa Ibom State Governor on Marketing and Brand Management, Mr. Sam Edoho challenged Ekere who superintends the NDDC to show what he has done so far in that direction.
Edoho who pilots the Dakkada (Arise) Philosophy of the state government, said already the APC's governorship candidate is the Managing Director of the NDDC, an organisation whose mandate also covers job creation and industrialization of the region.
 The governor's aide argued that the best way to rate and measure the leadership capacity of the current governorship candidates in the state is by reviewing their respective performance on their present job, stating that Governor Udom Emmanuel is executing a well-planned and highly focused blueprint, which was developed to industrialise the state
 Edoho, a brand expert,  sought to know the actual achievement of the NDDC boss on his current mandate, including establishment of roads, jetties and waterways, health, employment, industrialisation, agriculture and fisheries, housing and urban development, water supply, electricity and telecommunications.
"If you go through the NDDC mandates you will find this as the second responsibility of the body, so how many jobs has NDDC created in the last 3 years, how many real companies has been brought to any part of the Niger Delta region in line with the mandate NDDC?"
"These are the indices that Akwa Ibom people will look at during the elections not propaganda and certainly not wishful thinking."
 Edoho, also a former Director with Telecomms giant, Globacom expressed confidence that Akwa Ibom people will stand by Governor Udom Emmanuel for his record and his performance since he assumed office in 2015.
  "There is no iota of doubt that Akwa Ibom people will again support Governor Udom Emmanuel because he is delivering on his promises and mandate of his office.
 "There is peace, security and prosperity, jobs are being created, healthcare has received attention like never before in the history of this state, education, rural development and other sectors are well serviced.
 "Under Governor Udom Emmanuel Akwa Ibom has moved from zero industries to more than ten functional industries across the entire state and still counting.
 "Besides these, we now have Jubilee Syringe manufacturing company, Digital Metering Solutions company, Kings Flour Mills, Greenwell fertilizer blending plant, AKEES plastic factory, St. Gabriel Virgin coconut oil refinery, AKEES pencil &toothpick factory, AKEES Burnt Brick factory, Plywood production factory and many more are these not real companies and industries?" he queried.
"The truth is that come 2019, Akwa Ibom people will x-ray the past and present scorecard of those seeking to lead them and their performance shall be viewed vis-à-vis the mandate of their current offices.
 "Neither fake promise, media attacks nor propaganda will be the deciding factor, but performance. So before we take a promise of 'real companies' to the bank, candidates should tell Akwa Ibom people how they have utilised their previous and current offices to industrialize their current domain in line with their different mandates." he declared.