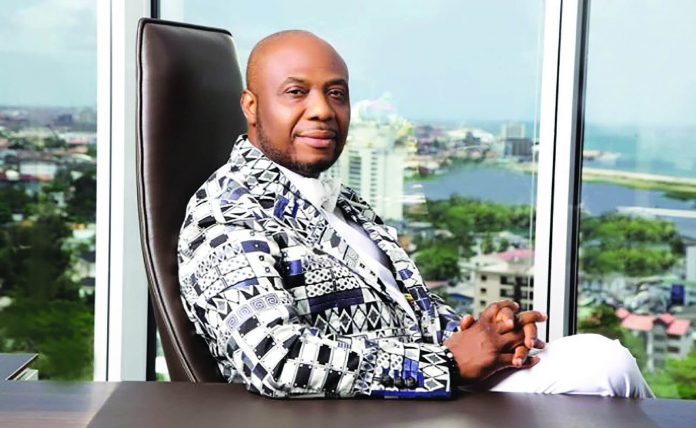 By Ernest Azudialu Obiejesi
I am indeed pleased to be here today, in such distinguished company. I am always delighted at every opportunity to return to Anambra, not only because this is my home and my root, but, also because it was in Anambra that my values were shaped and my path in life well defined. So this is more than a home coming for me, as it not only connects me with my people, but with what drives my passion – a celebration of excellence in academics generally, and particularly in the field of my entrepreneurship endeavour – Science and Engineering. By the conferment of this honourary doctorate degree on me, you have defied the popular maxim that a prophet is with honour except in his own country, and among his own kin. I am humbled that I have been found worthy of honour among my people; among kit and kin. What's more – this recognition is from the great citadel of learning – the Chukwuemeka Odumegwu-Ojukwu University.
Beyond the glitz of the podium and the hallowed stage on which this honour is presented, I see this as an opportunity for introspection rather than an opportunity to roll-out the drums. This recognition presents a challenge and not a pat-on-the-back, because, though unspoken by the giver, it demands a higher standard of responsibility and commitment from me. It speaks more to the future and the need to have a firm focus on impacting humanity even more. As I stand on this podium, a number of questions continue to stir up in my mind begging for answers. Questions about the state of Education in Nigeria, the role of the private sector in Education, Entrepreneurship as a catalyst for growth and even the content of our educational curriculum. I have encapsulated some of these questions into 4 buckets and would briefly share my views:
1.    What should Governments and Corporate entities do to address falling Standards Education?
Some years ago, the UNESCO recommended that member countries need to allocate a minimum of26% of their annual budgets to education. This perspective was informed by the need to ensure minimum standards because there is a correlation between the quality of education obtainable in a nation and the level of development of that nation. In Nigeria, given budgetary constraints, we have not met half of that desired quota and its impact on educational standards is very clear. Various indicators show that educational standards in Nigeria is on the decline and stakeholders including government, the organized private sector and even concerned individuals need to come together to reverse the tide. Our natural resource endowments will sadly continue to remain untapped and wasted if we do not develop our human capital through education.
2.    Should Entrepreneurship be an integral part of our school curriculum at all levels?
I look at the giant strides of nations such as the United States, the United Kingdom, China, Japan, German and a host of others, and all I see are great entrepreneurs like Bill Gates, Richard Branson, Jack Ma, George Schaeffer and Nobutada Sajiwho have transformed their countries through entrepreneurship, job creation and the reduction of poverty. The question therefore persists, should Nigeria not be teaching entrepreneurship rather than just churning out graduates who are caught between the trap of leaving the country or becoming a menace to the society given the shrinking nature of white and blue-collar jobs in today's Nigeria? I believe we should. Nigeria needs builders, scientists, engineers, doctors, but above all, Nigeria needs more Entrepreneurs.
3.    What should be the role of the government and that of the private sector in supporting Education?
In developed countries, the walls between the citadels of learning and the citadels of business are broken. This is because the University serves as the laboratory for research and new innovations which build wealth and create jobs. I believe that Nigeria can do same. But the route to this will not be by wishful thinking. The private sector is required to play its role in making sure that this happens in Nigeria as well. On the part of government, I believe that, rather than subsidize petroleum products, governments should subsidize education at all levels – so that ingenious son of a farmer, that ingenious daughter of an artisan or that brilliant orphan can have an opportunity to share this stage with me having been given the real subsidy, one that enables him or her to develop and grow to full potential.
4.    What can we do to make Science, Technology, Engineering and Mathematics (STEM) a catalyst for national industrial growth?
For nations to grow and come into their own, they need a combination of soft and hard priorities. So subjects in the humanities are important and should be encouraged but we must place priority on Science, Technology, Engineering and Mathematics (STEM).Nigeria and indeed Africa's quest for technological revolution can only be achieved through STEM.
Distinguished Guests, Ladies and Gentlemen, as I said before, this honourary Doctorate degree represents a call to do more – to push the frontiers and to pull others up in the quest at affirming that mankind truly has no limitations if we are all properly inspired. To whom much is given, much is expected. I am further challenged to continue to contribute my humble quota to our common humanity. To the young graduating students, the challenges you will face in the outside world are definitely not insurmountable. By the special grace of God, my life is a good example. All you need in life, is focus, determination, hard work and an undying spirit of excellence. If I could do it, you too can.
On behalf of my wife, members of my immediate family and the staff of companies that constitute the Obijackson Group, I accept this honour as I look forward to partnering with the Chukwuemeka Odumegwu Ojukwu University, Anambra state for the overall benefit of this institution and the good people of our state.
Thank you all and God bless.
ACCEPTANCE SPEECH BY THE CHAIRMAN OF OBIJACKSON GROUP, DR. ERNEST AZUDIALU-OBIEJESI, ON THE CONFERMENT, OF AN HONORARY DOCTORATE DEGREE ON HIM BY THE CHUKWUEMEKA ODUMEGU-OJUKWU UNIVERSITY, ANAMBRA STATE – NIGERIA.
DR.  AZUDIALU-OBIEJESI,