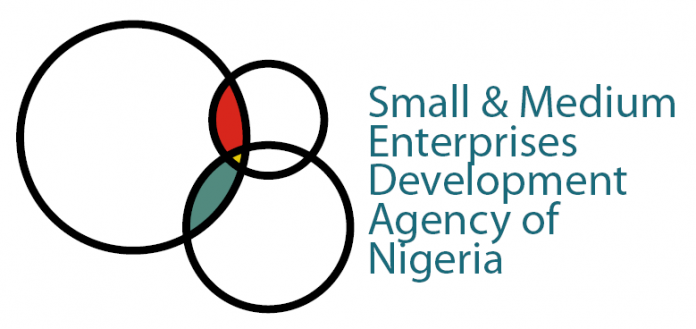 SATURDAY POLITY 
Many stakeholders, including Governors Dave Umahi (Ebonyi), Aminu Masari (Katsina), Ifeanyi Ugwanyi (Enugu), Ifeanyi Okowa (Delta) and Darius Ishaku (Taraba), are using Small and Medium size Enterprises (SMEs) to give succour to the army of unemployed youths and women in their states. They are creating jobs not only to boost their states' respective economies but also providing the atmosphere for businesses to thrive. The governors seem to be working out of the conviction that SMEs are the engine of economic growth. The expert opinion that SMEs provide the shortest route to economic prosperity sounds true in many countries, especially the advanced countries, where SMEs have been used to build strong and sustainable economies.
The journey to setting Nigeria's SMEs on a sound footing began with the establishment of the Small and Medium Enterprises Development of Nigeria (SMEDAN).
Established under the SMEDAN Act 2003, the mandate is to stimulate, monitor and coordinate the development of the micro, small and medium enterprises, MSMEs, sub-sector in Nigeria.
The latest initiative to reposition Nigeria's SMEs is Nigeria SME Summit and Awards 2018.
Driven by Lakewhyte Communications and significantly endorsed by SMEDAN, the Nigeria SME Summit and Awards 2018 is designed to showcase the giant strides of SMEs operators in the face of the odds, promote excellence among the operators and recognise stakeholders who have helped to advance the cause of the sector.
It also promises to be a platform to brainstorm on the challenges inherent in the sector and point the way forward.
The ceremony, according to the organisers, is scheduled to hold on November 29, 2018 in Abuja.
The organisers pointed out that the event is to retune SMEs in such a way that they act as the engine of economic growth and thus help to take Nigeria out of the cesspit.
Apart from the SMEDAN endorsement of the project, Vice President Osinbajo is expected to be the Special Guest of Honour. The choice of the VP to play the role at the Nigeria SME Summit and Awards 2018 is understandable, given the huge attention MSMEs have been getting from the Buhari administration through his headship of the EMT. .
Significantly, five governors who have been adjudged as standing out of the pack in their pro-SME schemes will be honoured at the event.
Umahi, Masari, Ugwuanyi, Okowa and Ishaku, among others, will receive awards for being SME-friendly.
A former deputy governor of Ogun State, Alhaji Adegbenga Kaka, an agriculture entrepreneur, is also billed to receive an award at the occasion while Alhaji (Dr.) Shehu Chindo Yamusa 111, the Emir of Keffi, is the Royal Father of the Day.