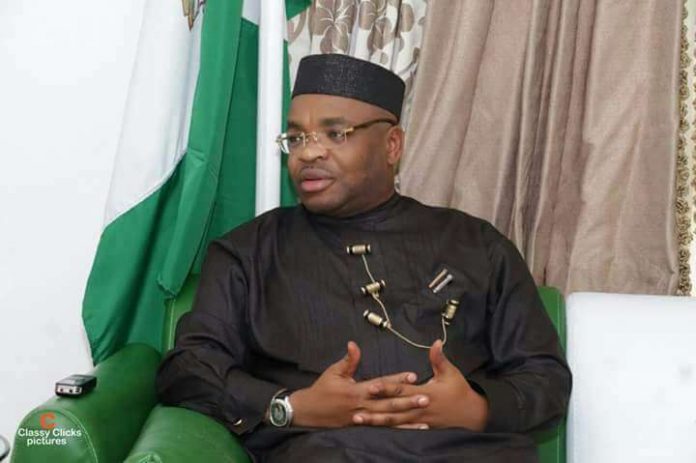 By Lekan Babalola
Industrialisation is the process by which an economy moves from primarily agrarian production to mass-produced, technologically advanced goods and services. This phase is characterised by exponential leaps in productivity, shifts from rural to urban labour, and increased standards of living. By typical measurements, such as income per capita or labor productivity, industrialisation can be considered the most important economic development in human history.
Economic historian Deirdre McCloskey, writing in the Cambridge University Press in 2004, argued that industrialisation was "certainly the most important event in the history of humanity since the domestication of animals and plants, perhaps the most important since the invention of language." Not all historians agree with the spark that ignited the Industrial Revolution. Most economists point to the changes in legal and cultural foundations in Great Britain that allowed free trade and gave entrepreneurs, the room and incentives to take risks, innovate, and profit.
Having given a background information of the pivotal role industrialisation plays in any economy, it is pertinent that I bring to fore, the improvements that Governor Emmanuel Udom has brought to Akwa Ibom State.
Before Emmanuel Udom came into office on May 29 2015, Akwa Ibom was rated as one of the states with the highest income inequality peaking at over 0.54 for the self-employed (predominantly farmers), and 0.44 for the employed-salary paid/wage earners, (UNDP, 2012). Akwa Ibom was also mentioned as the third state with the highest poverty rate of 27.1% within the south-south zone after Cross River State (31.2%) and Bayelsa state (32.5%), (UNDP, 2012) Eugene (2012) and World Bank (2010). National Bureau of Statistics (201) reported that Akwa Ibom State has the second highest unemployment rate of over 25.8% after Delta state in the south-south zone, but leads other states in the zone in terms of income generating opportunities. Adebayo (2002) and Batchelder (2010) showed that, income volatility exists in some rural and urban areas.
Akwa Ibom State was also classified as a predominantly civil service state with the government being the major engine of growth.
The main economic activities of the people are fishing (for riverine and coastal dwellers), farming (mostly for upland dwellers), trading, artisanship and white-collar services.
The robust public sector employed a significant proportion of the states labour force, and a Gross Domestic Product (GDP) of US$11,179m pre-Udom era.
Thus the task before Emmanuel Udom was beyond words but to design an economic framework that would positively turnaround the realities of the state for growth through a well structured industrialization drive spread across all major sectors of the State's economy.  He made the promise on his inauguration when in his speech he said, "I have plans to transform the economy of our state through industrialisation and sustained public-private sector initiative, thereby opening up opportunities for growth and improved living standards".
To get by with his commitment, He ensured the provision of the much-needed legal protections against political and regulatory risks through the state House of Assembly for investors and placed premium importance on peace and security; to keep investors' confidence high in the state as safe for investment.
In discussing industrialisation in Akwa Ibom, there are identifiable projects executed or ongoing towards the much talked about industrial revolution. There are some projects completed and operational, some are ongoing while some were refurbished/resuscitated and now operational.
The Electric Digital Metering Solutions Manufacturing Factory, Syringe Manufacturing Factory (Largest in Africa), and Pencil Factory and Toothpick factory are examples of projects under the industrialisation agenda which have been completed and are operating at optimal capacities.
It is worthy of note that the syringe company has the capacity to produce a billion a year, while the Electric Digital Metering Solutions Manufacturing Factory will ensure electricity companies bill Nigerians accurately. Recently, the Port Harcourt Power Holding Electricity Distribution (PHED) and some others in the Niger Delta region ordered over one million meters from the company.
The Flour Mills and Coconut Refinery, Ibom Deep Seaport, Ibom Industrial Park/ Jetty, Plastic Manufacturing Factory and Fertilizer Blending Factory, and construction of 33 Cassava Micro-processing mills are all ongoing projects in the economic diversification agenda of the Governor.
Lastly, the resuscitation of Peacock Paint Industry and refurbishing of Cassava Processing Factories located at Ikot Okudom, Eket LGA; Nung Udoe, Ibesikpo/Asutan LGA and Ikot Ekang in Abak LGA which was leased to private operators for the production of high quality garri, odorless foofoo and cassava flour are examples of revived factories which were once in a comatose state and made operational.  The expected impact of the industrialization embarked upon by Emmanuel Udom is evident in every projected and present economic variables.
The National Bureau of Statistics rated has listed Lagos, Akwa Ibom, Ogun, Oyo, Rivers states and the Federal Capital Territory, Abuja as the most investors-friendly destinations in the country in the first quarter of 2017.
The report also showed that while Akwa Ibom, which is a major tourism hub of the country, attracted $18.361m capital importation. The bureau noted that this year's record showed a 27.75 per cent improvement over the country's achievements of previous years.
Akwa Ibom State is presently experiencing rapid economic transformation, much faster than the Nigerian average. The quality of life index has grown to more than 300% in only almost years.
Under the period in review, Akwa Ibom state has transformed into a capital intensive economy rather than a labour intensive one, as well as a knowledge driven economy for global competiveness while becoming Nigeria's 3rd wealthiest State out of 36 in GDP– estimated at N 6,157 billion annually (approx. USD$31bn) and a GDP per capita well above national average at US$ 6,120 per head.
The good people of Akwa Ibom should start celebrating as they have a very huge Return of Investment. It is evident in the day-to-activities of Government and the people of Akwa Ibom, as it is impactful on the lives of every citizen of the state. Thousands of direct and ancillary jobs are being created and the skills set of the people is improved.  Also improved are economies of scale built around these industries, all of which put money in the hands of the people.
It must also be said that while presently, people of Akwa Ibom may not comprehend the significance of Emmanuel's industrial revolution mission fully, in years to come, these companies which are mostly startups today, in relation to their size and capacity would grow to become conglomerates especially when you put into consideration the wisdom to float the companies as public-private-partnerships (PPP). This is the model that brought about Chaebols and the Zaibatsus from family start-ups into global reckoning as conglomerates in what is today regarded as the Asian industrialisation.
––Babalola writes from Abuja