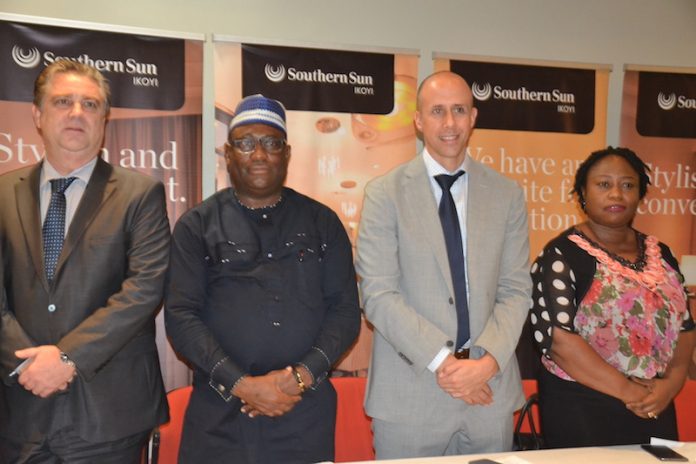 Winners at this year's Southern Sun Ikoyi Golf Tournament at the Lakowe Lakes and Golf Course in Lagos have been assured of mouth-watering prizes including business and economy class tickets to various international travel destinations courtesy the tournament's corporate sponsors.
The tournament is scheduled to tee-off on November 16 with over 80 golfers competing for the prizes at stake in the various categories.
According to the organisers of the event, golfers nominated by corporate sponsors representing various sectors of the economy are expected to feature at this 7th edition.
The golf tournament is considered one of the strategic plans developed by the luxury hotel to reinforce its commitment to the promotion of sporting activities, relaxation and networking within its community.
Speaking at a media briefing ahead of the tourney, General Manager, Southern Sun Ikoyi, Mark Loxley, used the opportunity to appreciate the traditional sponsors of the tournament for their support while recognizing new partners.
He reiterated that preparations are in top gear to ensure that partners and stakeholders of the Southern Sun Ikoyi brand have a truly memorable and fun day at this year's tournament.
Mr. Loxley further added that in addition to the fantastic networking opportunities on offer to its sponsors and guests, "the 2018 Southern Sun Ikoyi Golf Tournament day, is one of the best ways that we can have our esteemed customers escape the daily chores of a hectic schedule and instead, do something healthy and socially worthy to strengthen the ties of our business community through sports and leisure"
Reiterating the tournament's objective, Sales and Marketing Manager, Southern Sun Ikoyi, Ubong Nseobot, stated that "the golf tournament is a significant event within the hotel's calendar as it is not a commercial event, but a CSR activity in giving back to the community within which it operates. Proceeds from the tournament will be given to the Arrows of God Orphanage which has been the hotel's adopted charity organization in the past nine years."
The Southern Sun Ikoyi Golf has grown bigger in scope as well as preparation and in turn has attracted both traditional and new sponsors who are keen on partnering the hotel to ensure a world-class golfing experience. Some traditional sponsors of the tournament include; EKEDC, Zenith Bank, Diamond Bank, DHL, amongst others, while new partners who have come on board include newly include; KLM, Air Namibia and Kenya Airways.