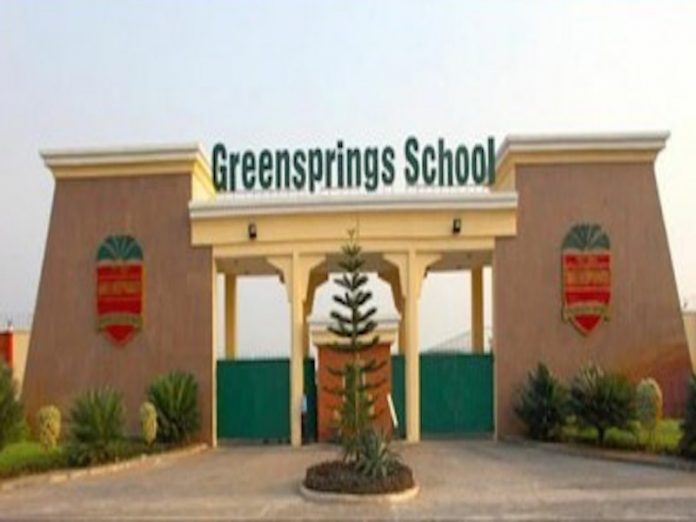 Uchechukwu Nnaike
Greensprings School, Lekki, Lagos recently opened its doors to prospective parents, students, as well as parents of current students and other stakeholders for its 'Get to Know Us' event.
As part of the event, the guests were taken on a tour of the school, observed ongoing lessons in the classrooms, as well as feedback sessions.
On the rationale for the event, the Director of Education, Helen Brocklesby, "we are opening our doors to let people who want to come and find out exactly who we are and what we do; we want them to them to understand how special Greensprings is and how we are offering a unique and quality education in Nigeria to all our students.
She stressed that education is going through huge change globally and it is important for the school to ensure that it is replicating and leading in those changes; "whether it is to do with curriculum which is interactive and joined up, we don't experience the world in isolation, we experience it in a thematic way and that is how we teach. Whether it has to do with technology, or the resources we offer or thinking skills.
"Thinking is incredibly important; being able to problem-solve, being able to analyse, and we teach the children to be able to do that. So it is an education experience that is world class which has proven result. We have top in country and top in the world students and we are very proud of what they have achieved."
On the relationship between parents and the school, Brocklesby said: "We operate an open door policy; what that means is that parents are able to come in and talk to us about what is going on with their children, good things, bad things, challenges the children are having and we work together with the parents to tailor the support and help we give the children to make sure they achieve what they can achieve. It is a working relationship."
The Head of Admission, Mrs. Oluranti Bankole said it is a programme that shows that the school has nothing to hide and there is no secret to its success. "It takes diligence, passion for what you do and when you are doing everything in love and the child is the centre of all the decisions you make, definitely you are going to have a good school and turn out good students at the end of the day."
She described the event as a day of absolute visibility "and we let them go into the classrooms, they speak to our teachers and there is a panel where they engage the head of school, students and they just ask any question they want about anything and there are people around to answer."
A parent, Mrs. Bunmi Olabode, who has three children in the school, said the school is not only concerned about academics, but also about raising grounded children that can think for themselves, who are life-long learners so that they can be useful to themselves and the society.
"I am very impressed with what they give my children and the children in the community; and the environment is very clean; it is very safe and very child-friendly and it just keeps getting better."