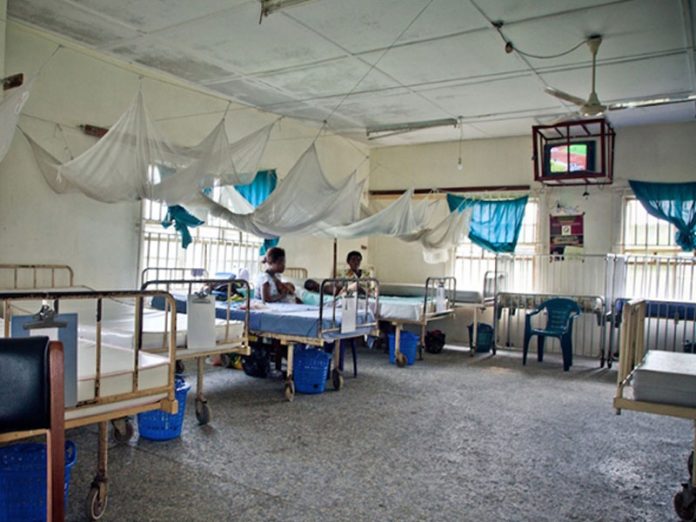 By Segun Awofadeji in Bauchi
The Diabetes Association of Nigeria (DAN) has disclosed that there are about 415 million people living with diabetes globally which is projected to reach 642 million by 2040.
The National President of the association, Dr Mohammed Alkali, who is also the Chief Medical Director (CMD) of the Abubakar Tafawa Balewa University Teaching Hospital (ATBUTH), Bauchi disclosed this Monday during the opening ceremony of the 2018 World Diabetes celebration and second national diabetes workshop organised by DAN held at the hospital.
He explained that 14th November every year is earmarked as the World Diabetes Day in response to the growing concern about the escalating health threat posed by the disease across the globe and the celebration commenced globally since 1991.
According to him, the theme of this year's commemoration is 'The family and Diabetes', adding that the theme is targeted at all people of all ages considering the fact that disease is no respecter of age, gender or race as everyone is vulnerable to the disease.
He said more than 14 million people in the sub-Saharan Africa have diabetes in 2015 and were projected to double by 2040.
The DAN president, who stated that there are many people who live with the ailment without being diagnosed, said the World Diabetes Day serves as the primary global awareness campaign of the disease, calling on government and all stakeholders to give priority attention to controlling it.
Another expert, Prof. Sunny Chinenye, who served as the guest speaker at the event, defined a diabetic as "a person who has high blood glucose either because they are not producing enough insulin, or because the body does not respond properly to insulin".
He noted that diabetes is categorised into four types — 1, 2, 3 and 4 — which affects children, adults, pregnant women and the one that is caused by another diseases.
Chinenye, who revealed that the disease is incurable, pointed out that there is no better treatment for it than frequent taking of medication according to prescription and eating the right foods.
"Poorly managed diabetes leads to serious complications and early death. However, with good self-management and health professional support, people with diabetes can live a long, healthy life," he asserted.