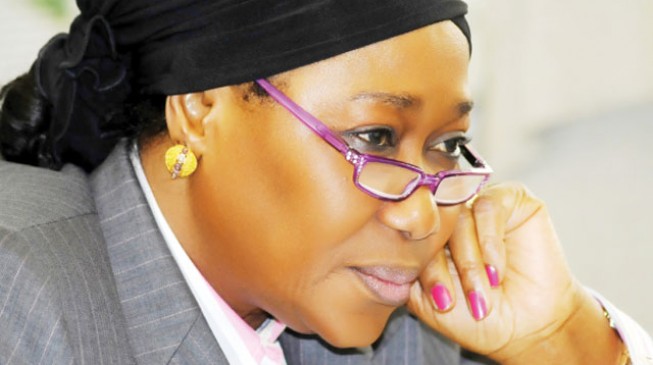 As campaigns for the 2019 general election kicks off this weekend, a former Chairman of the Economic and Financial Crimes Commission (EFCC), Mrs. Farida Waziri, has charged politicians to make their agenda for Nigerians their focus rather than dwelling on issues that will further divide the people.
She also urged political leaders especially those seeking elective positions to prevail on their supporters and followers to eschew violence in any form as campaigns for various elective positions begin this weekend.
 Waziri who spoke while fielding questions from journalists at the sideline of an event in Victoria Island, Lagos, at the weekend, said the country needs peace and unity to have a successful 2019 elections.
She said: "For me, I believe the elections will hold as scheduled. My only concern is the level of toxicity in the statements of some political leaders. This is not really good for the polity especially now that election campaigns will formally begin in a matter of days from now. So, this is the time for every patriotic political leader, most especially those aspiring for offices and who will be going round to mobilise the people, to avoid hate speech capable of inciting their followers and supporters to violence.
"We cannot afford to set the country on fire with our words because if country is set ablaze and the people are killed, there is no other Nigeria in Europe, America or Asia to call our country, and there will be no citizens to lead and govern. I think the people will be more interested in their plans, programmes and agenda than toxic words that breed violence."
The former EFCC boss stated that the country had lost too many innocent souls to the orgy of violence in some parts of the country recently and cannot afford to waste more human capital in the name of political campaigns and elections. "It is a good thing that the recent spate of killings in some parts of the country is subsiding now, so our political leaders owe the masses the duty to maintain peace so that we will not have to witness election related bloodshed, which may have more devastating effect on the socio-economic and political development of the country," she added.
Speaking on why integrity should be a major parameter for electing the next set of political leaders for the country, the ex-EFCC chairman noted that that shouldn't be discountenanced if the nation is serious about rapid growth and development.
Waziri said: "Naturally, from my background, it is obvious my answer to that is positive because if we don't play up integrity, transparency and accountability in assessing those who want to lead us, then we must be joking about the future of the country. Only good and genuine leaders can build the future for generations yet unborn."