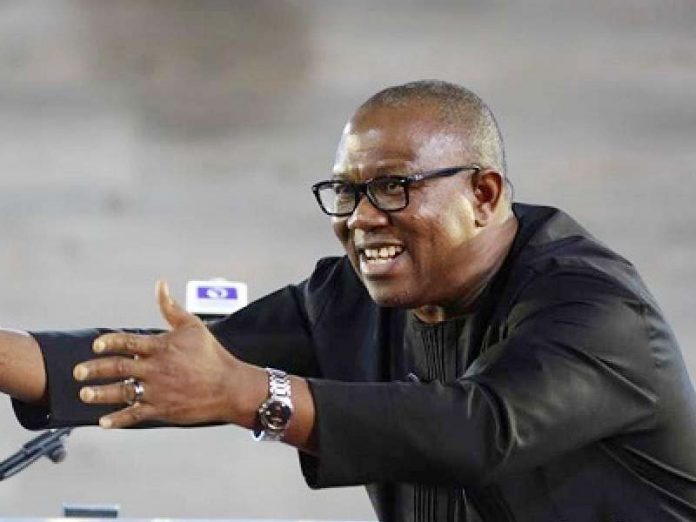 By David-Chyddy Eleke in Awka
The vice-presidential candidate of the Peoples Democratic Party (PDP), Mr Peter Obi, has charged members of the party in Anambra State to brace up to take power.
Obi addressed members of the party Friday evening at the state party secretariat in Awka during a stakeholders meeting meant for the candidate to rub minds with members and stakeholders of PDP.
Obi said: "It is time to work. We have been outside for too long. It is not about complaining, but about working to deliver your area.
"This is the time for us to work hard to regain government again. We assure you that we will run a very robust campaign. It is not campaign time yet, what I am doing is to charge you, and let you know what we expect from you once the campaign starts.
"I will return to address you people again before the campaigns starts on 18th November, and when we come, we will tell you where we stand, and the strategy we intend to adopt to ensure victory."
Obi, whose entry into the secretariat caused a major stir as shouts of Okwute (his title name) rent the air, took time to move round and greet members of the party.
THISDAY gathered that a closed door meeting had earlier held, where the leaders of the party pledged their unalloyed support for the candidacy of Alhaji Atiku Abubakar and the former governor of the state.
The meeting was attended by leaders, members, stakeholders and candidates of the party.