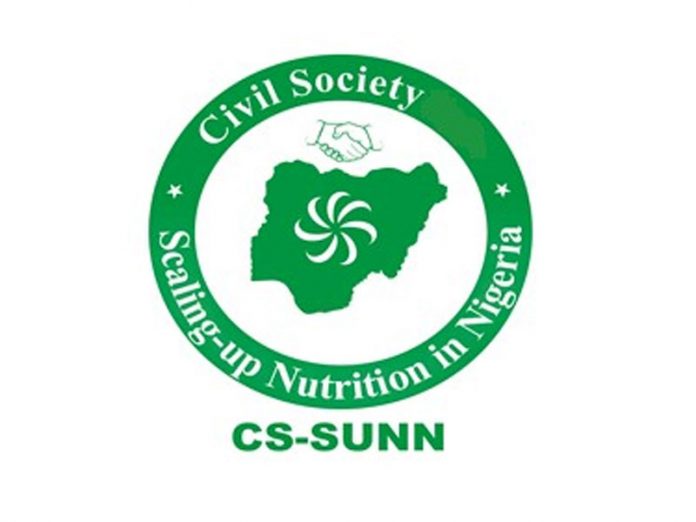 Ayodeji Ake
The Civil Society Scaling up Nutrition in Nigeria (CS-SUNN) has revealed that Nigeria loses about 60 children of under five years every hour, 2000 children of under five years daily and about 145 women of child bearing age everyday due to malnutrition.
Addressing journalists at the three-day Media Training and Field visit in Abuja recently, themed 'The Journalists' Role in Ensuring Transparency and Accountability in Allocation and Use of Health/Nutrition Funds in Nigeria', the Project Manager, CS-SUNN, Mr. Sunday Okoronkwo, said 53 per cent of deaths from child killer diseases is also directly related to malnutrition.
"Malnutrition is a multi-sectorial issue of serious concern that requires a collective response. The first 1000 days of life from the time of conception to a child's second birth day is not prioritised.
"Governments have not been making adequate budgetary allocation, approval, timely release and cash backing.
"Where budgets are allocated and released, they focus more on the curative measures than preventive measures. A malnourished child when immunised does not absorb or utilize the immunisation," he said.
Charging journalists on reportage of malnutrition, Okoronkwo noted that the training was structured towards improving Nigeria's nutrition system.
He said: "CS-SUNN was supported to initiate a program that focus on nutrition system that looks at several sectors, factors and disciplines interplaying or having one thing or the other contributing to the nutrition system in the country.
"A component of that project is working with the media to address issues affecting nutrition. We want to work with the media to tell a story of nutrition better, to form another angle that will inform the populace and also influence policy makers to adequately invest in nutrition programs in the country."
He added that the training will build capacity of media practitioners to develop stories and programmes focusing on transparency and accountability in allocation and use of health and nutrition funds in focal states and the country at large.
Advocating for swift intervention for effective nutrition programmes in Nigeria, the Communications Officer, CS-SUNN, Mrs. Lilian Ajah-mong said malnutrition is a serious public health condition that requires governments' special attention.
"Government should prioritise issues around the first 1000 days of life, fund campaigns for exclusive breastfeeding in the first six months of life.
"The colostrum is a must-give to the child. It is the first vaccine a child gets and gives protection against diseases. By Investing in Nutrition, Nigeria will attain SDG 4 (Quality Education) because adequate nutrition drives up IQ levels.
"The rate of malnutrition in the state can be reduced by implementing Infants and Young Child Feeding (IYCF) programs, nutrition will come to state when specific amount of funds is dedicated to support IYCF programs from LGA monthly allowance and ensure manufacturers and producers comply to the minimum standard of food fortification in Nigeria" she said.
Meanwhile, Assistant Director, Kwali Primary Health Centre, Abuja, Mrs. Elizabeth Iliadakwe has called on well meaning Nigerians to support malnourished children in the country.
She noted that government on it part was doing its best to ensure that malnourish children are given interventions, but that the children need more support.
She said: "It has been challenging in the sense that in the whole of Kwali Area Council, this is the only centre for malnourished children. Those we can't handle here we refer them to the general hospital.
"What I observed is that, in early stage of their lives, they embrace ignorance. They have this information at their finger tips but they chose not to take heed. But we have taken it upon ourselves here by going from one ward to another to educate them better on how to handle their children.
"One of the challenges we are facing is finance. This is because there is a way we want to run the clinic but the money is not forthcoming."
The Nutrition Officer of the PHC, Mrs. Ngwu Jacinta, while speaking on the challenges faced by malnourished children, said most of them come from a far distance and do not have the financial capacity to transport themselves to the clinic, consequently, skipping appointments.
"If we have vehicles, we can go to their homes to assist them; at least this would resolve the issue of transportation. Most times, when we refer them here, they complain they don't have enough the fare." she said.