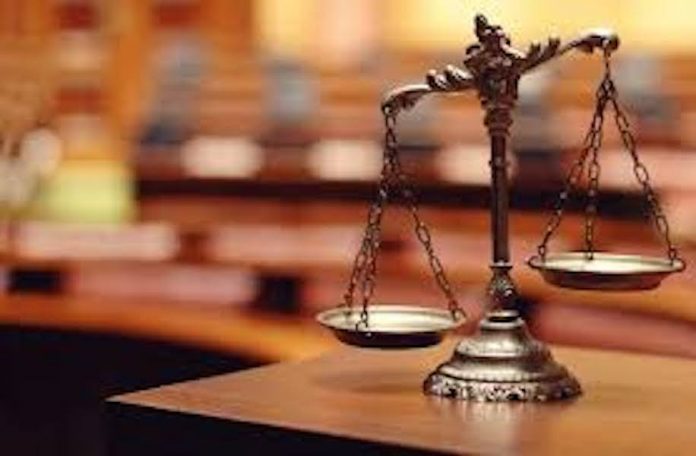 By Alex Enumah in Abuja
Justice Folashade Giwa-Ogunbanjo of the Federal High Court, Abuja will on December 5, 2018, hear the suit seeking the nullification of wards, local government and the state congresses of the All Progressive Congress (APC) in Katsina State.
Justice Giwa-Ogunbanjo announced the new date after granting an application by some interested parties seeking to be joined in the suit filed by two aggrieved governorship aspirants of the party, Alhaji Garba Sank Dankani and Mohamad Dada Mainasara.
At the resumed hearing Thursday, the court permitted the applicants (council chairmen of the APC in Katsina State) to join the legal tussle after their application was moved by Mahmud Magaji (SAN).
However, counsel to the plaintiffs, Chief Ola Olanipekun (SAN), waived his right to object to the application for joinder to enable the the court attend to the trial speedily, adding that the application is a "mere surplus" since the applicants are officers of the 1st defendant, APC.
Similarly, counsel to the 1st and 2nd defendants did not oppose the joining of the local government chairmen and the court accordingly granted the application as prayed.
Justice Giwa-Ogunbanjo also ordered parties to file their written addresses as to the propriety of the matter being heard in Abuja.
She subsequently adjourned till December 5 for the hearing of all pending applications.
Two governorship aspirants, Dankani and Mainasara, who instituted the court action, are praying the court to nullify, invalidate and set aside the purported congresses claimed to have been conducted by the APC in all the wards and local government areas of Katsina State in May this year on the grounds that the APC did not comply with any known law before coming to the wrongful conclusion that officers have been elected for the wards and local governments in Katsina State.
In the suit instituted by Olanipekun, the plaintiffs are praying the court for an order restraining the two defendants from recognising any person or group of persons from parading themselves as elected ward, local government and state executives of the APC pending the conduct of valid congresses in line with the provisions of the Electoral Act and APC constitution.
Besides, the plaintiffs applied for another order to compel APC to conduct congresses for the wards, local governments and state chapter of the party and which must be observed and monitored by the Independent National Electoral Commission (INEC) in line with the provisions of the law.
The two governorship aspirants asked the court to restrain INEC from accepting anybody or group as nominated candidate for elective office for Katsina State for 2019 until valid congresses have been conducted in a democratic manner.