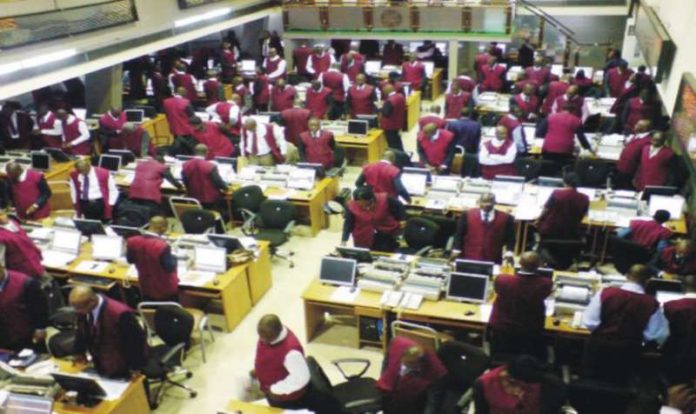 Goddy Egene and Chinedu Eze
Nine years after privatisation, Skyway Aviation Handling Company Limited (SAHCOL) is going public and will be listed on the Nigerian Stock Exchange (NSE).
Based on the terms of the executed Share Sale and Purchase Agreement (SSPA) in respect of the privatisation of the erstwhile Skypower, the shareholders of the company are obligated to divest 49 per cent equity stake in SAHCOL to the investing Nigerian public, with 10 per cent sold to the staff of the company.
Consequently, the ground handling company is offering 30 per cent to the public through an initial public offering (IPO), while the other 19 per cent would be offered at a later date. About 10 per cent offer would go the staff of the company.
SAHCOL is offering the ordinary shares of 50 kobo each at N4.65 per share. The shares will then be listed on the NSE after the IPO. With this, SAHCOL will become the second ground handling company to be listed on NSE. The first was Nigerian Aviation Handling Company (NAHCO) Plc.
Speaking at the signing ceremony in Lagos yesterday, the Chairman Sifax Group of Companies said the acceptance list would open on November 12, 2018 while it closes on December 19, 2018.
Afolabi said as at 2009, the net asset of SAHCOL was N3 billion, but has grown to N15 billion now. According to him, since privatisation, SAHCOL had built strong competence as one of the leading aviation ground handling service providers in Nigeria, growing its market share from 21 per cent in 2009 to over 40 per cent at present with over 100 per cent growth in revenue and total assets.
"SAHCO's future strategy is to create long term shareholder value through the profitable operation and expansion of its business beyond Nigeria and into other West African markets with a vision to become the leading provider of passenger, ramp and cargo handling services in the West Africa sub-region," he said.
The Director-General of Burea of Public Enterprise (BPE), Mr. Alex Okoh, lauded SAHCOL's performance nine years after privatisation.
He said SAHCOL was privatised when the government decided to do away with some of its assets, stressing that since privatisation, the ground handling company had continued to grow its assets and emerged as one of the leaders in the ground handling business in Nigeria.
"It was a smart decision to have privatised SAHCOL at a time we did. If you look at the level of investments in the company since it was privatised, you will agree with me that it was the right decision to take. I want to congratulate the management of SAHCOL for this milestone," he said.