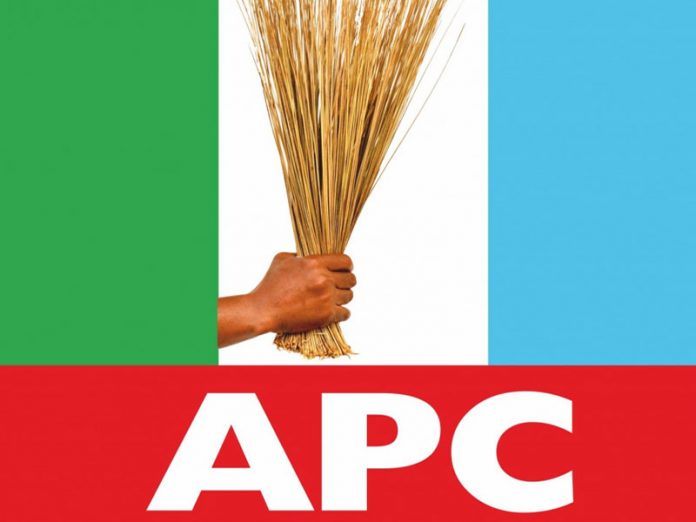 Onyebuchi Ezigbo in Abuja
A chieftain of the ruling All Progressives Congress (APC) and former chairmanship aspirant, Ibrahim Emokpaire has said some leaders of the party who supported tenure elongation for the former National Chairman of the party, John Odigie Oyegun, were responsible for the current crisis rocking the party across the country.
Emokpaire urged all members to support the current leadership of Comrade Adams Oshiomohle to ensure victory for the party in 2019 general elections.
In a statement issued yesterday in Abuja, Emokpaire said Comrade Oshiomhole deserved the support of all the APC members at the time the party supposed to be strategising for ensure a landslide victory in 2019.
He said: "We can see the handwork of the agent of tenure elongation at play, the same advocates of tenure elongation are mostly behind the removal of the party National Chairman.
"The election primary crisis were created by these same tenure elongation agents where election congresses were duplicated across the 36 states. These same advocates of tenure elongation has metamorphosed into election primary crisis in our great party today." he said.
The party chieftain said people should not heap the blame on Oshiomhole, adding that he has given APC a strong and unwavering leadership and upheld internal democracy since assumption on duty as the National Party Chairman.
The Edo state born politician advised that party members should not allow those been sponsored by the opposition party to whitle down the authority and strong leadership direction of the party chairman.
"Our party, the APC has achieved enormous feat since we came into government. The President Muhammadu Buhari administration has demonstrated to Nigerians that good governance is possible. This can only be achieved through prudent management of all available resources as against the looting of our common patrimonies" he said.