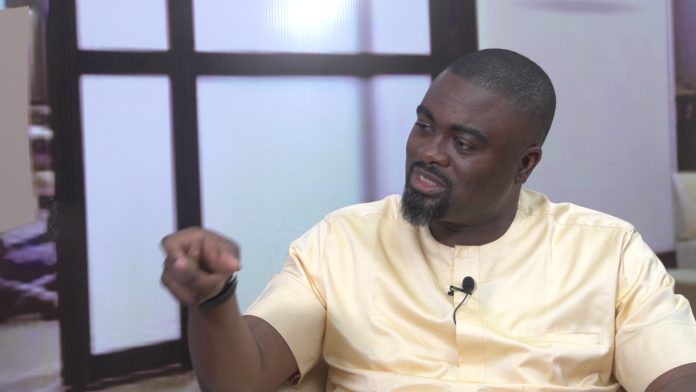 There is an existing deficit in Edo State's housing that an ongoing 1400-housing-unit Emotan Gardens Estate will bridge, using the government's partnership with Mixta Nigeria, a Nigerian subsidiary of Mixta Africa, one of Africa's leading players in the real estate sector. The developmental work is being done through the Edo Property and Development Agency (EDPA), Mr. Korede Lawrence, Head, Business Development and Sales at Mixta Nigeria, tells journalists. Bennett Oghifo reports
Tell us about Mixta Nigeria's projects and what you do for the company?
We are a real estate development company focused on providing quality real estate products. We have operations across the entire market spectrum, and our focus is in affordable housing market. As our slogan says, "We Build Communities Across Africa". Just as our fingers are different in size, in the communities we build, everybody is represented. So, we offer different housing types to everybody within these communities. As Head of Sales, I am in-charge of making sure that all our projects across Nigeria get the requisite visibility for the value we create and that they get to the right people seeking that value. For us, it means giving real estate value to different market segments in Nigeria.
What housing project do you have in Edo State?
We are in Edo State to develop Emotan Gardens, which is located on approximately 70.1 hectares of land on Upper Sokponba Road, in Benin City. The plan is to offer, affordable and quality housing to every stakeholder in the State. To achieve this, we have partnered with the Edo State Government through the Edo Development and Property Agency (EDPA) to make sure this is a success.
Tell us about the estate's infrastructure, the roads, water and other facilities and how they will be managed
The plan as earlier stated is to bring value. For us, value is what is on the table. I will go back to our pedigree. We have done this in Nigeria and we are in other countries in Africa, in Senegal, Ivory Coast, among others. We have experience in this field. Depending on where we build an estate, we inculcate some amenities and something to change that environment and give value. In the case of Emotan Gardens, we will have a one-hectare lake, which is man-made. It would allow the residents to relax. Road network is huge for us; electricity is particularly huge for us. In our estates, our pedigree is that we offer 24/7 electricity. It is what we do and what we have done. All of these obviously come at a cost. The plan is that, within that community, in whichever direction you go, you should be able to either go five minutes to leisure or five minutes to an area that is planned specifically for commercial activities.  As it is, there are many people that want to bring their businesses to the commercial areas- hospitals, shopping malls and so on. The truth is that it will be a town within a town. That is what an estate is. An estate is that location where you comfortably obtain everything that enriches your life without moving. That is what we want to bring to Emotan Garden.
How affordable are these homes you are building?
The thing about the word 'affordable' is that it is a relative term. We are however sensitive to the economic realities and have priced our offerings to cater to this. With as low as N5.7 million, subscribers can move into their own homes in the fully serviced estate- Emotan Gardens. We also have medium-high priced homes in the same estate to cater to those in these categories. There really is a house for everyone within Emotan Gardens. But the bigger question is really about access to funding. So, that probably is one of the hindrances. With us, even though we are real estate developers that are into the business for financial gain, we are primarily into the business of creating real estate value. Mixta Africa is wholly owned by Asset & Resource Management Holding Company Limited. From our investment background, spanning well over 20 years, we have sought to add value to people's lives, from the cradle to even the legacies our customers leave after they exit this world. With a huge portfolio of products that allow you to take care of children, and parents, the emphasis on the quality of life for individuals remains paramount throughout our offerings. We are in real estate business with the same ethos, which is about value creation and that is what we brought to building houses and building commercial spaces for Nigerians.
Is there an arrangement for mortgage financing for the housing units?
There are quite a number of mortgage banks that are interested in offering accredited people, that is, those that they have vetted to buy these houses. There are a few of them that we usually do business with on a regular basis. They are already here, looking for customers to avail funds. There are about six of them. It is not only for people in the formal sector, like bankers, they will also look for people in the informal sector, that is, people that trade. This housing estate is for everybody. As long as you have a will to participate, we will try to make sure we accommodate that prospective client.
How do you intend to access the diaspora market?
We see a lot of activities online, especially with the Edo State Diaspora community. They are looking back home always to see what is going on. Our plan is to be visible to them, wherever they are and to get them to visit the site. They need to see it and know that this is happening for real. The potential that they have heard it from somebody is very high. Somebody will tell them, 'dem dey do this thing for here, una don see?" So, by the time they check online, they should be able to see some kind of representation that shows them that Emotan Gardens is here and is viable. Today, there are housing types that are already standing because one of the things we found is that there was a lot of skepticism. We see that a lot of people are wondering if this would happen. Some have asked, if these people do this, how much will we get it? It is because of such questions that we are making ourselves more visible online. We are offering as much information to give comfort and reassurance. This is not like previous experiences that some people had in the state. We take every opportunity to put information out there to assure people from day one that you are dealing with the right people. We have sales representatives on site, who speak languages people understand. We can also be contacted through EDPA. Our website and telephone numbers are out there for people to know they are dealing with genuine people.
How much value in monetary term is MIXTA Nigeria bringing to Edo State?
Really, our coming to Edo State is through a Joint venture partnership. The Edo State Government has taken it upon herself to offer value to Edo people. First of all, to build an estate you need different people to participate. You will need labourers, technicians, engineers, you will need agents to sell the houses and what the state government has done is to create an avenue where all of these economic opportunities are open to the indigenes and residents of the state. The investment Mixta Nigeria is bringing is substantial and I would not like to put a figure on that currently because it is still evolving. The thing about investment terrains is that you might have foreseen that you would do a particular amount, but as you come into the terrain and you engage with the people, you may see that you may want to do a little more. Generally, it is still an evolving relationship. But our investment is significant. Besides, we have different house types within the estate and we are executing the project in phases, and as such the contribution for every phase is different. So, even though we are doing 2 and 3-bedroom housing units first, which really are the lower priced products, our first release is somewhere around 400 units.  A good number of them are two-bedroom units while others are of other types. That is to get people through the barriers of buying. The 2- and 3-bedrooms types are well-priced. The government has looked at how it would add value by subsidising some of the house types for civil servants and people that do their jobs adequately, as a way of rewarding people. So, that is also in the mix.
What is your idea of subsidy here?
Today we are selling for about N5.7 million. These houses cost more than that in the market, but the prices have to come down to a level where everybody can partake. We have gone a step further in the relationship with government by making sure that people can make payment in installments. So, you won't pay N5.7 million at once. The payment plan depends on the individual. The thing with Mixta Nigeria is that we are big on the journey. Buying real estate generally is a journey for us; it is not a sprint. We try to understand the individual that is buying, so that we tailor their needs to whatever we are doing, regarding the payment options in acquiring these houses. One size doesn't really fit all here. It is a conversation between individuals, with them deciding what they want to do and how they want to do it. With that, we will move the product forward.
What attracted Mixta Nigeria to the Governor Obaseki-led administration? Why did you choose to come to Edo State now?
There are a range of things that attracted us to Edo. I will touch on a few. For investment to come into Edo State, it is important to create a fertile, viable platform for such investment. First of all, the people must believe that the government of the day is upstanding. When they say something, they would as much as possible keep to their word on transactions with you, which is why you will go into a relationship with the government on a long term. We intend to be here for a few years. We are here for a few years because we believe that the government of the day has said they would do something and put things in place for the people and we have seen the commitment. We see the way they are going about their activities and that gives us the confidence to come here. When the government of the day asks us to take a particular parcel of land with the Certificate of Occupancy (C-of-O), assuring that we will develop it together and that they would participate in one way or another, we are ready to work with them. We understand that it has been well over 16 years since the last estate was built by government. So, this is a big thing. We looked at a number of things. Benin is not the first place we are building an estate. We know that the number of people who have uncles, aunts, brothers, sisters in the diaspora is huge. The remittance at some point last year was somewhere around N96 billion per month into the state. If we are to follow these numbers, verified or not, that alone offers a huge possibility and potential for anybody to invest in a state like this. So the time is right. The government of the day is responsive, responsible. We believe that they have the intention of the people at heart and they have created a viable environment for us to come in, take root and offer not only housing, but jobs to the indigenes of the state. That alone offers us a lot of confidence. In fact, what we see, since we have been here, is an increase in the number of people looking inwards. The government of the day has not stopped adding value. The more we stay, the more we are emboldened to stay and do a lot more here.
What does your relationship with the host community tell you about Edo State?
Who doesn't want growth? Today, a client walked into the site and said that we are bringing Lagos to Edo. He is an elderly gentleman who travels to Lagos to see his son regularly. During the conversation, he said we are bringing Lagos down here. Who does not want growth? Everybody wants it. At the end of the day, regardless of how you see it, many indigenes are ready for the urban regeneration and potential prosperity that comes with this project. Everybody is aspirational; we always want more. Edo State wants more for itself; it deserves and through this Government is demanding more for itself. We see it with the way things are going. We have labourers from Edo State. In fact, as a proviso to this particular arrangement, it was important that we employ people from Edo State and that indigenes with the requisite skills work on the site. At the end of the day, all the materials used on the site are purchased here within the State. The multiplier value for a project like this is that the materials are sourced from within; wages are paid to labourers from within. The value will be felt by the people within, regardless of who buys it. Edo state prospers. There is a huge multiplier effect on how we touch lives and how monies go to different people and different spheres. It can only get better from here.
Tell us about the status of the Certificate of Occupancy (C-of-O)
When government gives a C-of-O, it is said that they bequeath all powers on the land to the person. That is usually the source document from which projects like Emotan Gardens Estate gets a deed of assignment. These deeds of assignments are then given to individuals stating that they now own a portion of the property with their C-of-O. That is exactly what exists. At the end of the day, the individual that buys land from us has bought a parcel of land in Edo State, sold by the Government of Edo State to them.
As a public-private partnership project, will a change in government affect Emotan Gardens?
The thing about Emotan Gardens is that it is built like most good projects. Regardless of politics, the government of today has been responsive enough that they have put measures in place to make sure it is continued and sustained for future generations.
What is your assessment of the Nigerian housing sector?
The Nigerian housing market is growing and is characterised by an increased number of participants in the sector and across the value chain of operations from development to sales. Everybody is a potential agent, whether they are trying to sell property or lease property which in its entirety is good for the sector. It is a dynamic sector which is still growing but has a huge potential to do more. However there is a huge challenge with regulating the sector which currently seems to be in-process, spearheaded by developers and the professionals that offer service within the real estate value chain. At Mixta Nigeria, we strive to push boundaries and are deliberate about moving the real estate industry forward as a key stakeholder.
What are the challenges your company has encountered in the sector?
Everyone in the sector has the same challenges, principal of which is access to funding which when provided is usually on short-term arrangements. How do you fund a long-term project with short-term money?  In addressing this challenge, Mixta Nigeria has approached the capital market for long term loans. Our success in raising funds in the capital market shows investor confidence in us and encourages other developers to explore similar options for financing. Another challenge is this segment of people whom due to the lack of regulation operate unprofessionally, creating the occasional negativity that makes the idea of buying real estate somewhat scary for prospective clients. Everybody seems to have a story about somebody that has been duped on a land matter and so on. A lot of people are a bit skeptical, if not afraid to take on real estate transactions. These are some of the challenges for developers, intent on doing legitimate business within the industry. For us, we are primarily in the sector to add value and we contend with these challenges that have hindered growth in the sector and continue to push the development of healthy communities in Nigeria and Africa.