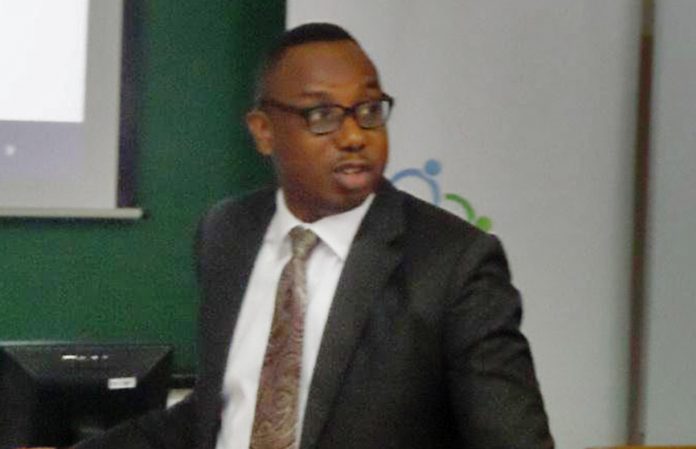 Goddy Egene
FirstBank Nigeria Limited has reiterated its commitment to the promotion of sound business ethics in students of Nigerian universities as well as to continuously uphold good corporate governance in all its operations.
Head, Corporate Responsibility, Marketing and Corporate Communications, FirstBank, Ismail Omamegbe, said this in Lagos at the National Final of the 2018 Ethics Challenge of CFA Society Nigeria sponsored by the bank.
Omamegbe said FirstBank is a responsible organisation that believes in robust corporate governance and sound ethics and that it was desirous of passing this on to the youth and Nigerians generally.
He added that the support for the Ethics Challenge was one of the numerous corporate and social responsibility initiatives by which FirstBank promotes orderly society.
"We are going to be 125 sometimes in March 2019, and one of the key things that drive us is ethics; robust corporate governance. Without that, we wouldn't have gone this far. But apart from internally believing in ethics and having an excellent framework for upholding it, we also think of creative ways we can drive this as a programme such that it would endure and build young minds," he stated.
Omamegbe added that, "Our focus is how to empower youths. Our core areas of CSR are education, health and welfare. There is also financial inclusion and responsible lending. There are different areas within these categories, and one of them is the endowment of the Samuel Asabia Chair in Business Ethics at the University of Lagos. That shows how much we believe in ethics because it's an endowment that's in continuity. That's why we have this programme and are partnering with CFA Society because their vision aligns with ours."
Omamegbe assured that the next edition of the competition would be more significant as plans are underway to involve all Nigerian universities.
President, CFA Society Nigeria, Banji Fehintola, commended FirstBank for supporting the competition and expanding its scope. He disclosed that the society spent a long time talking to potential sponsors who turned it down before FirstBank came on board.
He therefore, commended FirstBank for investing in Nigerians, "They have been great people. This partnership started a little over a year ago when we approached them. I was so pleased when they came back to us and said we buy this mission. We believe in young people; we believe in ethics, so we are going to support this program. They came back to us and said not only are we supporting for one year but many years. Increasingly, they are increasing the impact of the competition. This shows their commitment to ethics."
Three universities namely, Obafemi Awolowo University, Ile-Ife; University of Nigeria, Nsukka, and the University of Lagos emerged as finalists at the national final.